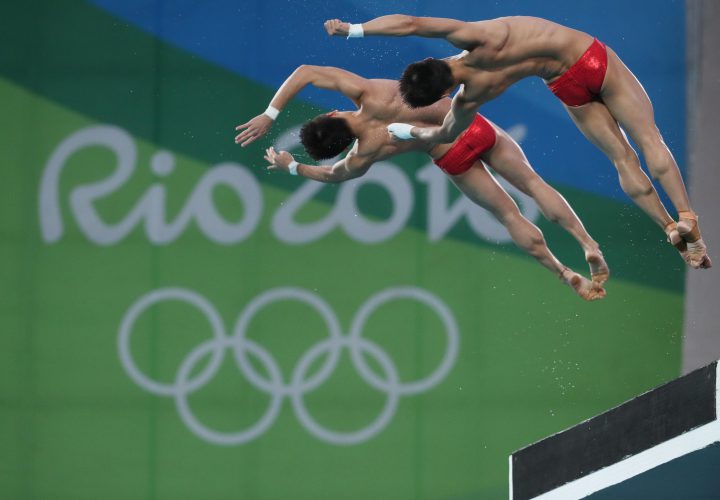 Photo Courtesy: David E. Klutho-USA TODAY Sports
With yet another very successful edition of the FINA Diving Grand Prix, the competition concluded on Sunday in Gold Coast, Australia, as Malaysia diving ace Pandelela Rinong Pamg broke China's dominance in the individual events by grabbing gold in the platform event (with 319.40 points).
After eight legs in Rostock (GER), Gatineau (CAN), San Juan (PUR), Madrid (ESP), Bolzano (ITA), Kuala Lumpur (MAS), Singapore (SGP) and Gold Coast (AUS) stretching from February to November 2017, China has clinched a grand total of 27 gold, 12 silver and 5 bronze medals making it the most successful nation of the circuit, while Korea is behind with 8 golds, 3 silver and 6 bronze medals.
Armenia, Australia, Belarus, Canada, Colombia, DPR Korea, Germany, Great Britain, Italy, Japan, Malaysia, Mexico, Netherlands, New Zealand, Puerto Rico, Russia, Singapore, Spain, Switzerland, Ukraine and the U.S. were the other nations stepping at least once on the podium this year, making this competition truly universal with success shared across four continents.
Details results for each leg can be found on FINA website and press releases can be read here.
Photos of the FINA Diving Grand Prix 2017 are available here.
Four hosts are already confirmed for the 2018 edition: Rostock (GER) will welcome the event from February 23-25, Calgary (CAN) from May 10-13, Bolzano (ITA) from July 6-7 and Madrid from July 13-15. Four more cities will be announced at a later stage.
Press release courtesy of FINA.