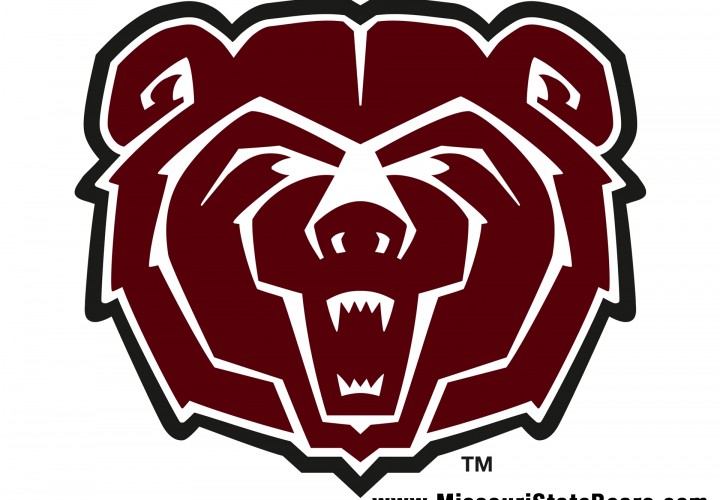 Photo Courtesy: Missouri State Athletics
Missouri State University announced today it has rewarded its top swimming and diving assistant coach with a well-deserved promotion. Chelsea Dirks-Ham, who begins her fifth season as a full-time staff member for the Bears, has been promoted to the team's associate head coach.
The move was approved Thursday (Aug. 3) by the Missouri State University Board of Governors at its regularly-scheduled meeting.
"I am so excited that Chelsea has been officially promoted to our associate head coach," said Dave Collins, who is beginning his sixth year as MSU's head swimming and diving coach. "This is a well-deserved title that she has earned through a decade of commitment to Missouri State. What she has provided to this program in the last 10 years as an athlete, volunteer coach, grad assistant and full time coach is inspiring."
In addition to helping Missouri State claim nine women's conference titles over the last 10 seasons, Dirks-Ham was one of the most dominant and decorated swimmers in Missouri State history. During her collegiate career (2008-11), she was a four-time All-MVC first-team selection and totaled 13 gold medals at the Valley Championships. She also set numerous school and conference records along the way and helped the Bears to four consecutive MVC titles.
After completing her degree in exercise and movement science in 2011, Dirks-Ham served on the MSU coaching staff as a volunteer assistant in 2011-12 and a graduate assistant in 2012-13 before joining the squad's full-time ranks for the 2013-14 season.
Her recruiting and coaching efforts under Collins have helped the MSU men win a Mid-American Conference title in 2014 as well as runner-up finishes in 2015 and 2017. The Missouri State women have claimed three team championships in that span (2014, 2015 and 2017) with one runner-up placing.
"I'm excited and honored to accept the role of associate head coach for our men's and women's swimming and diving programs," said Dirks-Ham. "I want to thank Dave and our administration for entrusting me with this new title and responsibilities. Over the past 10 years, Missouri State has become both my home and my family.  I am excited to share our vision with student-athletes for years to come."
Originally from Lawrence, Kan., Dirks-Ham has helped Collins orchestrate one of the most-successful eras in Missouri State swimming and diving history over the last five seasons. The MSU men's team has produced nine NCAA Division I qualifiers with the men and women combining to produce 35 first-team all-conference performers and six conference swimmers of the year since 2012.
#MSUBears
What They're Saying:
Lauren Pavel, 2017 MVC Swimmer of the Year, MSU Alum
"I was so fortunate to be able to train with coach Dirks-Ham for four years. She pushed me to a level of swimming that I don't think I would have been able to reach on my own. It is fantastic to see that she is being promoted to Associate Head Coach. She is the glue that keeps the MSU Bears together and I cannot wait to see where this team will go in the future."
Uvis Kalnins, Two-Time Olympian, MSU Alum
"Chelsea has been a great coach and a friend. She often times is the person who makes sure that MSU becomes a home away from home for students during their time at the university. This promotion is well deserved and shows how highly the school and the staff values Chelsea and her contributions to the program."
Brian Schrader, University of Denver Head Coach
"I really have to commend Missouri State, Dave Collins, and Chelsea on this promotion. What a great acknowledgement of a coach that has come thru a program full cycle starting as an athlete and working thru the process towards what clearly is being part of a great coaching team there. MSU has always been in contention for conference titles when we competed with them in the Sun Belt and now within the MAC and MVC and I know their athletes get coached up well and improve, and are getting to NCAAs.  I know that Chelsea has been a part of that process for ten years now and is working well to keep them competitive and moving forward. Great to see MSU promote from within and acknowledge some hard work and talent."
Rickey Perkins, University of Evansville Head Coach
"I have watched Chelsea develop as a student-athlete and coach for the last decade. In all those years she has amazed me. She was an excellent student-athlete and it was always exciting to watch her compete. Now she is an incredible coach and it's even more exciting to watch her student-athletes compete for her and the Missouri State Swimming and Diving program. She is a brilliant coach who knows how to get the best out of her student-athletes."
Dave Collins, Missouri State Head Coach
"Chelsea has an incredible swimming mind and talent for connecting with young people. The student-athletes in our program will continue to benefit greatly by her incredible work ethic and competitiveness. The future is very bright with Chelsea in a leadership role on this staff."
Press release courtesy of Missouri State Athletics.