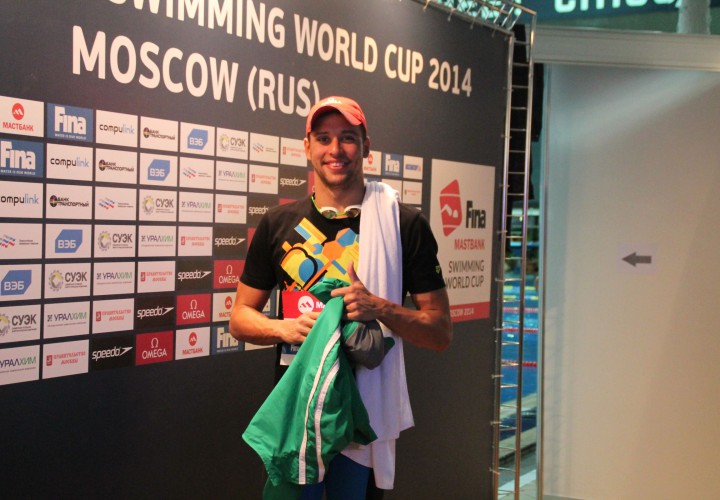 Photo Courtesy: Maria Dobysheva
DURBAN – Having his wisdom teeth removed two weeks before the short course world championships was a risky move for Chad Le Clos, but the Olympic and world champion has reportedly few side effects from the surgery and will be in prime form for the big meet in December.
According to an article in the South African newspaper The Citizen, Le Clos had four wisdom teeth extracted Monday and his team expressed concern that he might not be able to swim at worlds. Le Clos' father, Bert, had told The Citizen that flights to Doha hadn't been booked as a precaution, but Chad Le Clos now has the green light to race in Qatar.
"He is sore but feeling a lot better than yesterday," Bert le Clos told The Citizen. "He's taking a few days off training, but I'm sure he'll get some in before he leaves."
Le Clos won the 100 fly at the last short course worlds in 2012, and silver in the 50 fly. He took gold in the 200 fly at the 2010 meet and is coming off successful performances in the FINA World Cup circuit, where he won all 27 of his races to take the overall men's title.