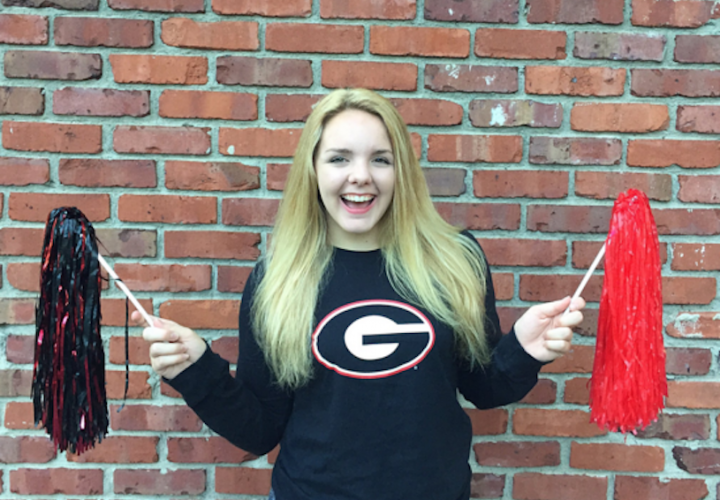 Photo Courtesy: Sammie Burchill
Agon is the proud sponsor of all high school coverage (recruiting, results, state championships, etc.) on SwimmingWorld.com. For more information about Agon, visit their website AgonSwim.com.
Carmel Swim Club's Sammie Burchill has given her verbal commitment to the University of Georgia. The versatile swimmer can contribute for the Dawgs in a number of events.
Burchill shared,
"I am proud to announce my commitment to the University of Georgia. I chose UGA for its amazing team, coaching staff, and academic opportunities. I really feel like this is the best place for me to excel both in and out of the pool. I'm very excited for what the future holds. Go dawgs!"
At Junior Nationals this summer, Burchill won the 200 IM (2:15.39) and was runner up in the 400 IM (4:50.75).
Burchill has been a critical piece of Carmel High School's success. In February when the team captured its 30th consecutive state title the junior won the 200 IM (1:57.99) and finished second in the 100 backstroker (54.01). She also split a 49.08 on the winning 400 freestyle relay. In 2015, she was a member of the National Age Group record breaking 200 medley relay.
Burchill's best times:
50/100/200 Back: 25.39/54.01/1:57.00
200/400 IM: 1:57.99/4:14.27
In 2016, Georgia finished third at the SEC Championships, but went on to claim the 2016 NCAA Team Title. Burchill could have scored in a number of events at the Conference Championship. Her best times would have put her in the B final in both IMs and in the C final in both backstroke events.
To report a college commitment email HS@swimmingworld.com.