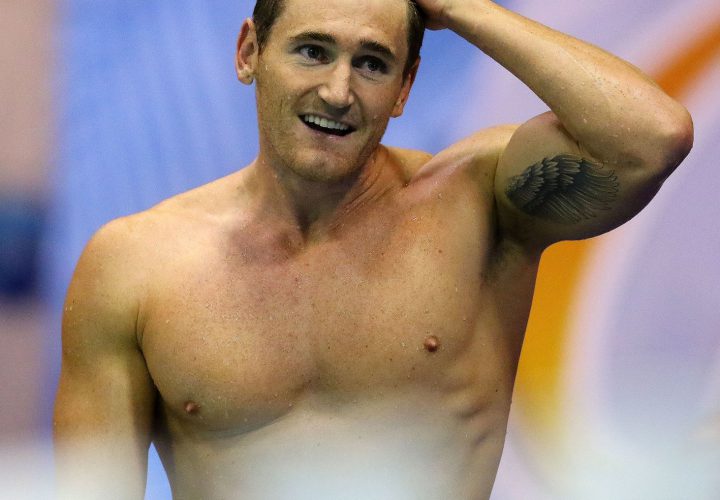 Cameron van der Burgh.
Photo Courtesy: Anesh Debiky/Swimming South Africa
Cameron van der Burgh is planning to retire following the 2020 Olympic Games in Tokyo.
The South African swimming star, who just took a bronze medal in the 100 breaststroke at the Commonwealth Games, revealed his plans on the Friday Profile show with Azania Mosaka on 702, a radio station based in Johannesburg, South Africa, and what he has planned for the future.
"Being 32 at the next Olympic Games I think I would like to call it a day. I have had a very wonderful career," van der Burgh told the station. "I have had a rather fortuitous career. I think that I would rather end on my own terms and end up as best as I can. I have a lot of other dreams and other aspirations in my life. I owe so much to swimming but I don't want that to be what defines the rest of my life."
He is preparing for life out of the water, something that is a tough adjustment to many swimmers, especially those who have been swimming since they were young children.
"I am proactively doing a lot of things and I am just a big advocate for swimmers to always prepare for life after sport," he told the station.