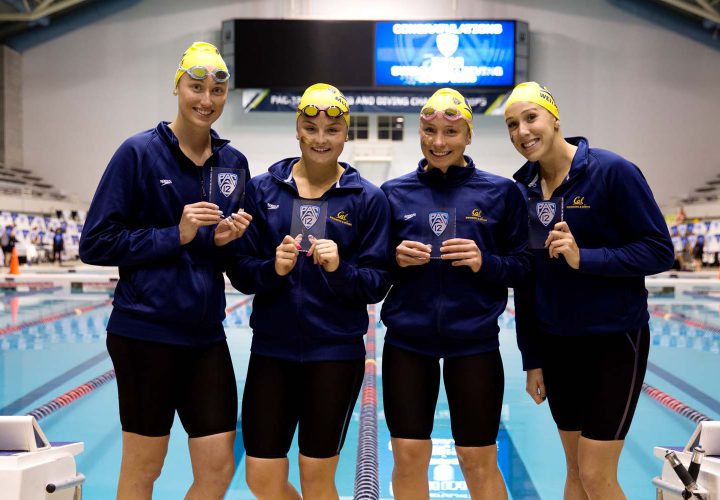 Photo Courtesy: Chuckarelei Studios
Cal continued its dominance in the relays with its third win in as many tries, while junior Kathleen Baker captured first place in the 200-yard individual medley on the second night of competition at the Pac-12 Championships.
The Golden Bears won both the 200 medley relay and the 800 free relay on Wednesday. Then on Thursday, Cal came through again, this time setting an American record in the 200 free relay with a finish of 1:25.87. Maddie Murphy got the Bears started with a 21.96 leadoff leg, and Amy Bilquist, Katie McLaughlin and Abbey Weitzeil brought it home to out-touch runner-up Stanford by nearly a full second.
Cal's school and NCAA record in the 200 free relay stands at 1:25.59, but the squad that set it last March included Egyptian Farida Osman on anchor. The old American record was 1:25.91 by Stanford in 2017.