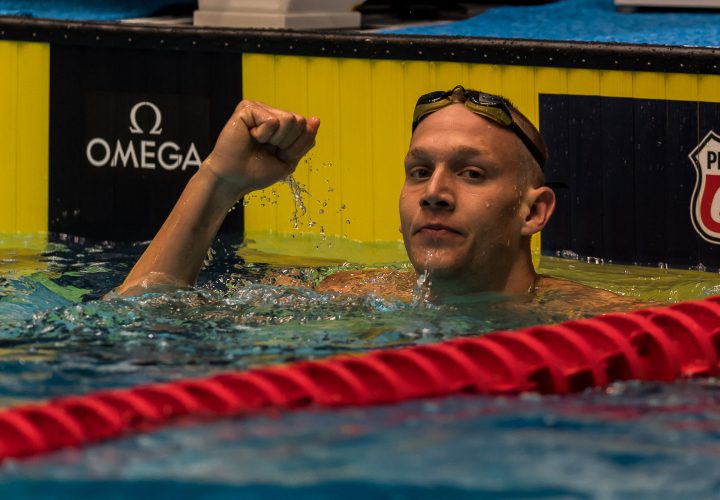 Photo Courtesy: Peter H. Bick
Florida senior Caeleb Dressel opened up his last SEC championships with a monster anchor leg on the Gators' 200 medley relay team. In third place when he dove in, Dressel split 17.92 to give Florida the win, touching in 1:22.94 to touch out Alabama.
That's not the fastest split of his career, as Dressel twice swam in the 17.8-range last season, but he will have plenty of opportunities to swim faster at both the SEC and NCAA championship meets.
In addition to Dressel, Florida's winning team consisted of backstroker Michael Taylor, breaststroker Chandler Bray and flyer Jan Switkowski. Their final time ranks No. 1 in the country this season.
Check back later for a full recap of the session, and watch a video of the entire race below.