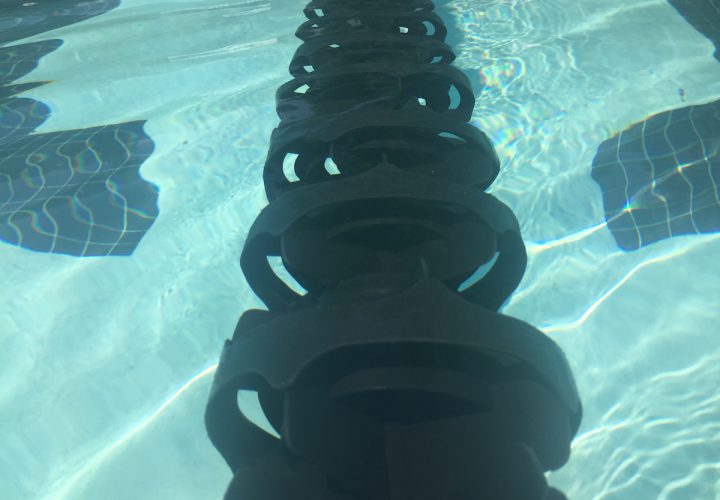 Photo Courtesy: Cathleen Pruden
Three student-athletes earned their first career weekly honor on Wednesday to conclude the last Colonial Athletic Association (CAA) swimming and diving awards of the 2017-18 season. William & Mary sophomore Lee Bradley was named Men's Swimmer of the Week, Tribe senior Meghan Schilken picked up Women's Swimmer of the Week, and James Madison freshman Emily Gross was named Women's Diver of the Week.
MEN'S SWIMMER OF THE WEEK: Lee Bradley • William & Mary
Sophomore | Crestwood, Ky.
In the Tribe's final tune-up before the CAA Championships, Bradley set multiple lifetime-bests, including the fastest times for his team this season in the 100 and 200-yard backstroke as W&M finished in second place at the Virginia Tech Invitational. The sophomore timed 49.46 in the 100 back and 1:47.26 in the 200 back – both of which now rank second in the CAA for the event among league competitors – along with recording career-bests of 1:40.18 in the 200 free and 1:51.53 in the 200 IM.
WOMEN'S SWIMMER OF THE WEEK: Meghan Schilken • William & Mary
Senior | Pittsburgh, Pa.
Schilken's first career weekly swimming award comes after she too set new lifetime-bests for the Tribe women in their meet at Virginia Tech. She registered a time of 23.86 in the 50 free prelims followed by 52.47 in the 100 free prelims, and also competed in the 100 back, clocking a performance of 56.69 (eighth in the CAA this season for the event).
WOMEN'S DIVER OF THE WEEK: Emily Gross • James Madison
Freshman | Fairfax, Va.
Gross and the Dukes welcomed three squads to Harrisonburg for their own JMU Diving Invitational over the weekend and the freshman came through with a first-place finish on the 1-meter (280.15 in prelims, 278.75 in finals) and a third-place finish on the 3-meter (275.65). Her scores on the 1-meter were two of JMU's seven NCAA Zone qualifying marks at the meet.
Press release courtesy of CAA Athletics.