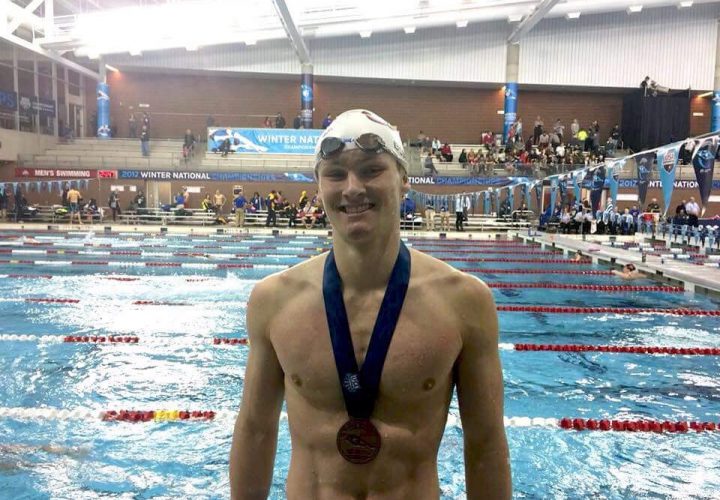 Photo Courtesy: Lou Petto> Upper Main Line YMCA
Brendan Burns broke the 100 short course meters NISCA National Public High School record on Monday night. Swimming for Conestoga High School, the junior touched in 52.41. Conestoga was racing Garnet Valley in a dual meet.
Burns won the 100 fly by 14 seconds, and was four and a half seconds under the pool record, a 57.17. While short course meters are rarely raced in the high school setting, NISCA does maintain a set of records for the events, and Burns obliterated the old mark (pending verification of the pool length). The previous NISCA mark was a 55.62, set in 2003 by Kyle Bubolz of Waukesha North High School in Waukesha, WI.
Burns also swam the backstroke leg of Conestoga's winning 200 medley relay and swam third on the school's second place, 200 freestyle A relay. Individually, he was 53.66 in the 100 meter backstroke. That time is not a NISCA National mark though, as Destin Lasco swam a 53.28 in Linwood, New Jersey, on January 12th. Burns was well under the old National mark, had his swim come a few days sooner.
Earlier this season Burns was second in the 200 fly at USA Winter Nationals. He does his club swimming for Upper Main Line YMCA.
Full results available here.
Watch the race here: