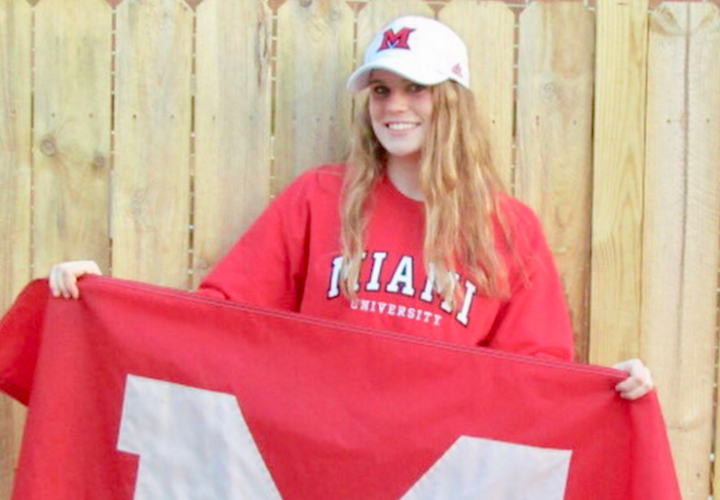 Photo Courtesy: LT Girls Swim & Dive Twitter (@LTGirlsSwimDive)
NEW COMMIT: Academy Bullets Swim Club's Julia Kral has verbally committed to swim for the University of Miami Ohio, beginning in the fall of 2019. Kral is wrapping up her junior year at Lyons Township North High School.
A USA Swimming Scholastic All-American, Kral has always been a strong breaststroker. Way back in 2014 she went a 1:05.70, before jumping down to 1:04.06 in 2015. At NCSA Junior Nationals in March Kral posted a new lietime best, taking a half second off her old time. Her best times are:
50 Breast 29.35
100 Breast 1:03.44
200 Breast 2:17.50
400 IM 4:33.49
100 Fly 58.17
At the 2018 MAC Championships Kral would have been a 100 breaststroke B finalist. The Redhawks had two seniors in the A final and juniors Macey Neubauer (1:02.92) and Anna Justinak (1:03.26) in the B final. That duo will be seniors when Kral arrives on campus. She also would have landed in the B final of the 200 breaststroke as well.
She wrote,
"So excited to announce my verbal commitment to further my academic and athletic career at Miami University! I can't wait to be a part of such an amazing team. Go Redhawks!"