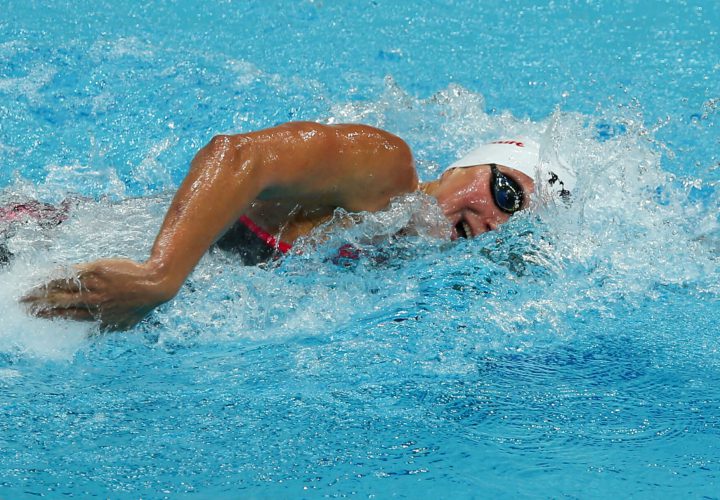 The 2018 French Open took place in Chartres over the weekend, and some of France and around the world took the opportunity to continue to get some fast racing in ahead of the European Championships in August.
French Olympian Charlotte Bonnet had a busy weekend, earning wins in the 50 free (24.66), 100 free (53.34), and 200 free (1:56.59). While her 100 and 200 times were a bit off of her season bests, which stand at 52.74 and 1:55.53, her time in the 50 was a personal best, dropping about a tenth from her time at French Nationals in May.
France's Maria Watell also record a win in the women's 100 fly (58.13), while countrymate Mehdy Metella did the same in the men's event, clocking a 52.02.
Brazilian Bruno Fratus recorded another sub-22 win in the men's 50 free to continue to cement his title as the most consistent sprinter in history. He won the event in 21.90 over newly minted world record holder Andriy Govorov, who was second in 22.11. Govorov did win the 50 fly in 22.73, about a half second off of his recent record from the Sette Colli Trophy.
Other notable swimmers at the meet included a strong contingent from Japan. Olympic gold medalist Kosuke Hagino won the men's 400 IM in 4:13.60, while Yui Ohashi won the 200 (2:11.65) and 400 (4:36.26) IM's. Breaststroker Reona Aoki also won the 100 and 200 breast in 1:06.61 and 2:25.01.