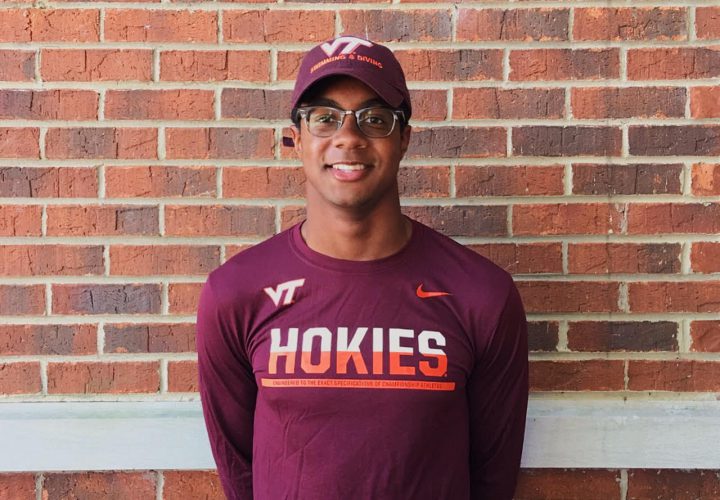 Photo Courtesy: Gershwin Greene
Agon is the proud sponsor of all high school coverage (recruiting, results, state championships, etc.) on SwimmingWorld.com. For more information about Agon, visit their website AgonSwim.com.
Gershwin Greene has given his verbal commitment to Virginia Tech. Gershwin is a Bahamian National Team member who swims for Baylor Swim Club in Tennessee. He has been a boarding student at the Baylor School in Chattanooga, TN for the pat two years.
Greene told Swimming World,
"I made my decision to swim for the Virginia Tech Hokies because of the welcoming team and coaching staff, the separate sprint group and the unparalleled academics. When I went on my visit there I knew that it had every resource imaginable to take me to where I want to go as an athlete and person. The coaches also believed in my potential to develop into an elite sprinter. I could not have been more excited to swim and study there. Go Hokies!"
At the Junior Pan Pacific Championships this summer, he was a B finalist in the 50 freestyle. Greene has been on three state championship winning relays for Baylor. In 2015 he was a member of the 200 medley and 200 freestyle relay squads. In 2016, he earned gold on the 200 medley relay.
The high school senior's best times are:
50 Free 21.13
100 Free 46.59
100 Breast 59.44
To report a verbal commitment email HS@swimmingworld.com.