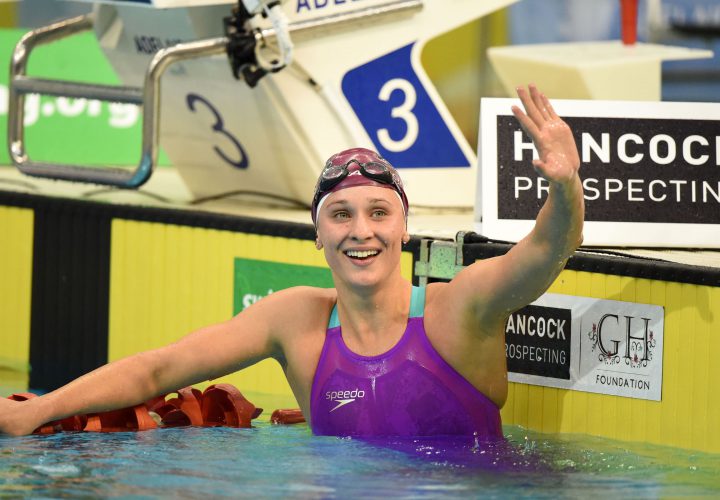 Photo Courtesy: Steve Christo/Swimming Australia
It has been five months since it was announced that three Australian Olympians were identified as having missed drug tests. Two of the Olympians, Thomas Fraser-Holmes and Jarrod Poort, were both sentenced with a one-year suspension. However, Madeline Groves and her lawyer Tim Fuller were successful in pleading her case to FINA and the Olympian will suffer no suspension.
The Olympic silver medalist was dealt a third strike in March of 2017 when anti-doping testers from WADA were unable to locate her, however Groves argued that she was in her dorm room in San Diego at exactly the time she said she would be. Athletes must allot one hour-long slot in three-month blocks to be available for testing and according to Groves' lawyer, she had done so.
After sitting in limbo for several months, Groves has been cleared to train and compete in Australia's National Trials (February) and Commonwealth Games. It was decided by FINA officials that "the third test did not meet WADA obligations and the testing agents in question did not do everything in their power to track down the athlete."
The 22-year-old butterflyer trains under Michael Bohl, an elite coach based out of Griffith University. While she did not compete at the recent 2017 FINA World Championships, she still remains one of Australia's top butterflyers, having collected a silver medal in the 200-meter race in Rio.
Read more from The Sydney Morning Herald here.