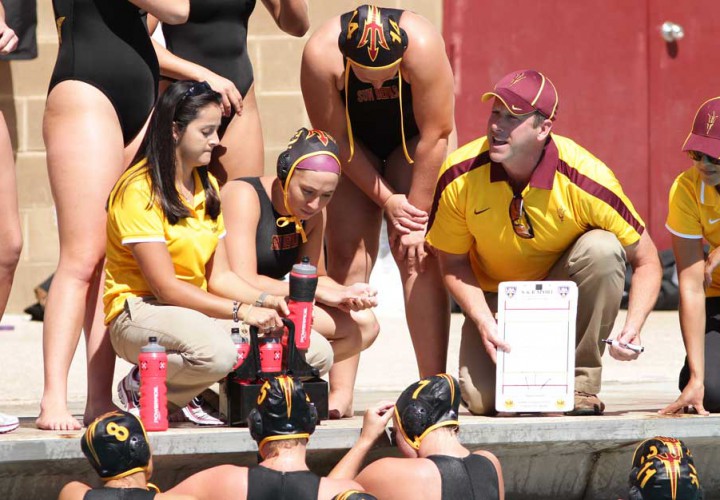 Photo Courtesy: Jason Wise Photography 2011
Agon is the proud sponsor of all high school coverage (recruiting, results, state championships, etc.) on SwimmingWorld.com. For more information about Agon, visit their website AgonSwim.com.
Arizona State has picked up two verbal commitments this week. While one will head to Bob Bowman's program, the second is a swimmer and a water polo player who has officially committed to the water polo team.
Emma Nordin has announced her verbal commitment to swim at Arizona State University. Nordin, who swims for Carmel is a mid-distance freestyler.
Her best times are:
100 Free 50.24
200 Free 1:46.03
500 Free 4:45.15
1650 Free 16:42.19
At Junior Nationals this summer she finished fifth in the 200 freestyle (2:01.41). During the short course high school season, Nordin was a big point scorer for the historic Carmel state championship team. She is the defending state champion in the 200 free (1:47.95) and the 500 free (4:52.09).
At last season's Pac 12 Championship meet, Nordin would have been a 200 and 500 freestyle B finalist and point scorer in the 1650.
Kate Cassidy is a captain of the Saint Andrews swimming and water polo teams. According to Florida Swim Network, she'll be playing water polo for the Sun Devils starting next fall.
She is a backstroker and sprinter with best times of:
50 Free 26.93
100 Back 1:03.28
To report a college commitment email HS@swimmingworld.com.