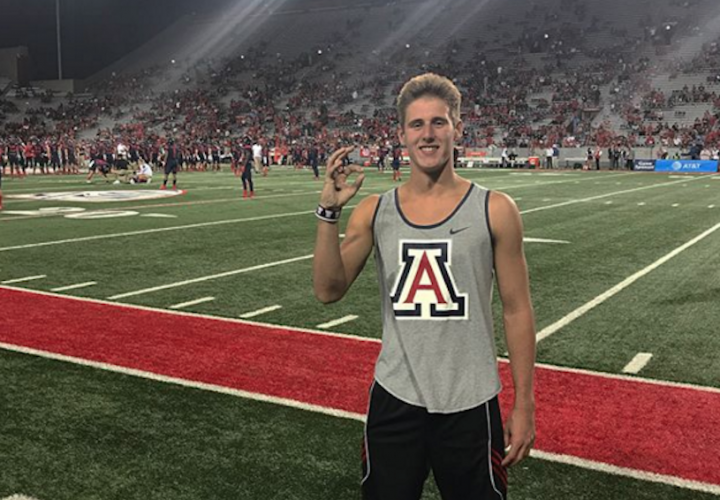 Photo Courtesy: Colin Gwiazdowski
Agon is the proud sponsor of all high school coverage (recruiting, results, state championships, etc.) on SwimmingWorld.com. For more information about Agon, visit their website AgonSwim.com.
To report a college commitment, email HS@swimmingworld.com. Join Swimming World's Watch List
NEW COMMIT: Colin Gwiazdowski has announced his verbal commitment to swim for the University of Arizona beginning next fall. Gwiazdowski is from Shoemakersville, Pennsylvania where he swims for the Reading YMCA.
His top times are:
50 Free 20.39
100 Free 45.17
200 Free 1:41.70
100 Back 53.13
Jorge Iga Cesar will be the leading sprinter still on campus in Tuscon next fall. The sophomore finished 10th in the 100 freestyle at last week's Pac 12 Championships. Another 100 freestyle B finalist, Parks Jones, has a year remaining as well.
Gwiazdowski shared with Swimming World,
"Ecstatic to announce my verbal commitment to The University of Arizona.. I can't thank my parents, coaches, friends, and everyone who has supported me to this point enough. The U of A is where I see myself pushing my limits, academically and athletically, as well as a catalyst to achieve my goals for the next four years. Extremely grateful for the opportunity to swim with great teammates and swim under even better coaches. I can't wait to rep the A. Bear down & Go Cats"