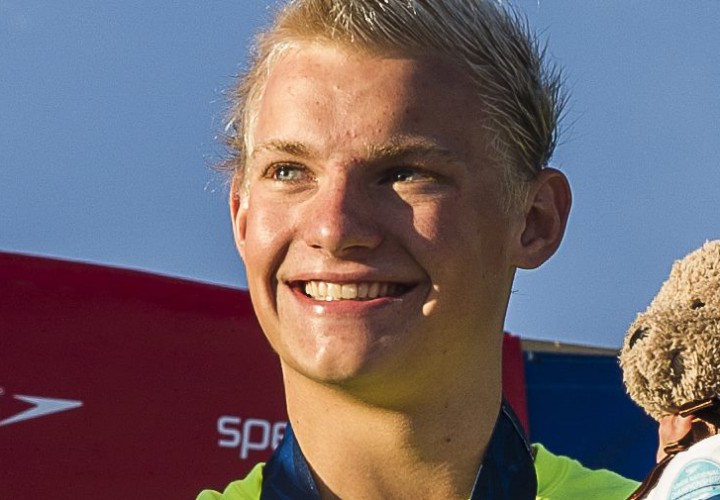 RICHMOND, Virginia, February 21. AT the Virginia High School 5A State Championships this morning, Andrew Seliskar took down the national high school record in the 100-yard breaststroke with a sizzling preliminary effort.
Seliskar dropped a time of 53.24 in prelims, splitting the race 24.90, 28.34, en route to the top seed for Jefferson High.
That performance eclipsed the national record of 53.39 set by Campolindo High's Steven Stumph in California last year as part of the fastest high school boys 100-yard breaststroke heat of all time.
Carsten Vissering, who swims for Georgetown Prep and posted a national independent school record with a 53.49 at the Metro Championships in D.C., could make a run at Seliskar's mark at the Easterns which are being streamed live on SwimmingWorld.TV this weekend.
National Records for High School Are Pending Application Verification With NISCA