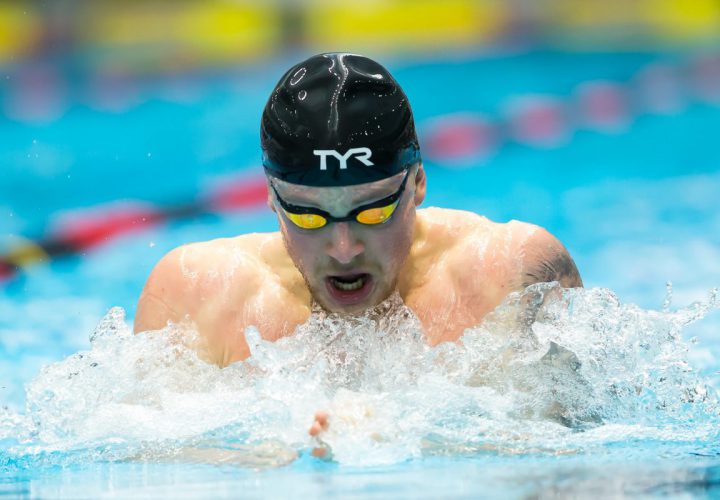 Photo Courtesy: Melissa Lundie
Editorial content for the 2017 Arena Pro Swim Series Indy is sponsored by Arena. Visit ArenaUSA.com for more information on our sponsor. For full Swimming World coverage, check out our event coverage page.
Great Britain's Adam Peaty dominated the final of the 100 breast, as expected, and he finished in a time of 58.86, breaking Kevin Cordes' U.S. Open record of 58.94 set at the U.S. Olympic Trials in June. The time also improved on Peaty's own top time in the world, previously a 58.94.
Badger's Cody Miller finished second in 1:00.30, just ahead of Italy's Nicolo Martinenghi (1:00.33). Cordes ended up just behind in fourth with a time of 1:00.43. Those times now rank fifth, sixth and tied for eighth in the world this year.
Athens Bulldog's Nic Fink and Brazil's Felipe Lima tied for fifth in 1:01.00, just ahead of Canada's Richard Funk (1:01.14) and Miguel De Lara Ojeda (1:01.63).