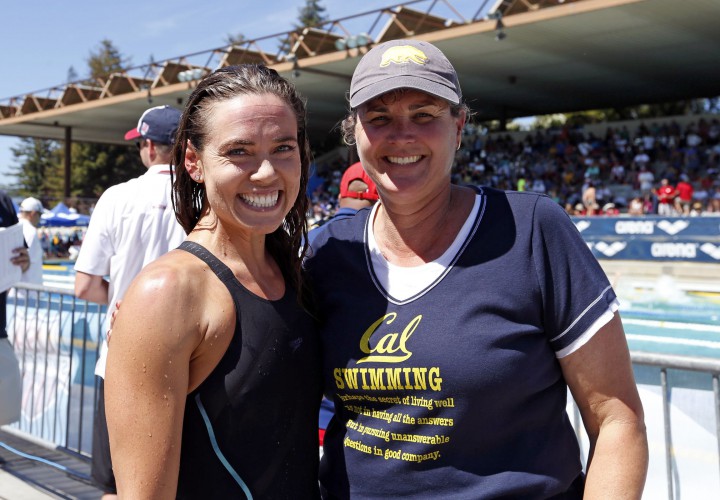 Photo Courtesy: Robert Stanton/USA Today Sports Images
The final major swim meet in the United States before the major competitions, as well as shocking news from Australia, were two of the top headlines in swimming these past few days. We look back at the top five in this edition of The Week That Was.
The Week That was is supported by AgonSwim.com
The Week That Was #5: Swimmers announce swimsuit sponsorship deals
To the surprise of virtually no one,
Missy Franklin signed an endorsement deal with Speedo
and made it official recently. It's her first major sponsorship in what is likely to become a long list of supporters in her swimming career.
Michael Andrew
, who is about two years into his professional career at 16 years old,
signed his first swimsuit deal with adidas
. For Andrew, it's a growing list of endorsements that is relatively small compared to others who have been professional swimmers as long as he has, but it also likely to grow as he advances in the sport. Paralympic champion
Brad Snyder
also gained a major sponsorship deal as he prepares for the 2016 Paralympics,
signing with FINIS
. The blind swimmer retired from the Navy after stepping on an IED bomb that took his eyesight and is putting his energy into the pool.
The Week That Was #4: Dana Vollmer might compete in U.S. Olympic Trials
Dana Vollmer
stopped by the Arena Pro Swim Series in Santa Clara to watch the races and catch up with friends. She hasn't competed since the 2013 world championships, but she announced that
she is back in the pool
, primarily to stay fit but with an eye on possibly returning to competition. Vollmer still has the long course world record in the 100 butterfly, but that record was almost broken earlier this month, something that could be igniting the passion again for Vollmer. She gave birth to a son about three months ago and said she never retired from the sport, to give herself the option of returning if the situation seemed right.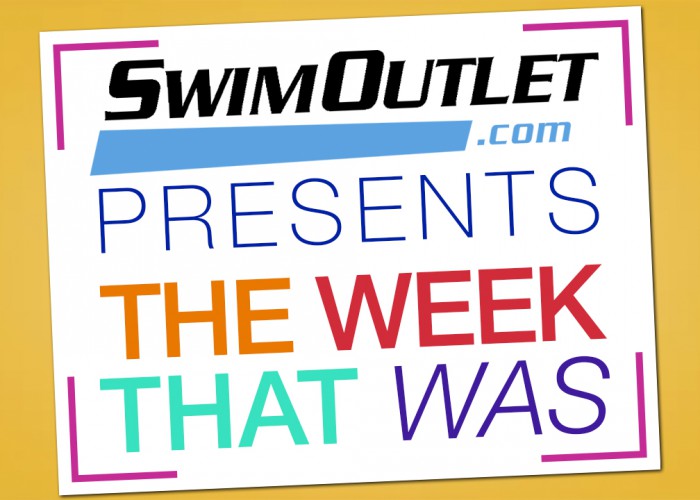 The Week That Was #3: Schuyler Bailar to compete for Harvard as openly transgender male
In a few months,
Schuyler Bailar will become the first openly transgender male to compete in Division I NCAA swimming
. It's a big step forward, in a time when the world is having major conversations regarding gender identity. Bailar was a successful swimmer as a female for North Baltimore Aquatic Club, and began gender reassignment surgery just last year. He'll swim at Harvard, where he's gained the public support of the coaches and administration. He was recruited to swim on the Harvard women's team, but wanted to enter college as himself, even if it meant not being one of the fastest on the team. The NCAA rules allow Bailar to compete on the men's team, while USA Swimming offers anti-discrimination protection for him as well.
The Week That Was #2: Kylie Palmer tests positive, removed from Australian world championship team
A drug test taken in 2013 is coming back to haunt Australian
Kylie Palmer
. The Olympic gold medalist was informed recently that
a test taken at the 2013 world championships contained small amounts of an illegal substance
. At the time, FINA decided to drop the issue, as the level of the unspecified drug was too low to warrant punishment, and that future tests at the meet came up negative. But the World Anti-Doping Agency would not let it rest, and called for Palmer's suspension. Any level of an illegal substance, WADA argued, is grounds for suspension. Though the incident occurred almost two years ago, a punishment needs to be handed down, and Palmer volunteered to withdraw from worlds during the investigation surrounding the ordeal. That puts a dent in Australia's 800 free relay, which had
will be fighting hard for the silver medal in Russia
.
The Week That Was #1: A record-setting weekend at Santa Clara stop of Arena Pro Swim Series
Two major records fell over the weekend in Santa Clara, Calif., during the final stop of the Arena Pro Swim Series. First,
Natalie Coughlin
set an American record in the 50 backstroke
with a 27.51, beating
Rachel Bootsma's
two-year-old record. Coughlin said two years ago that her new focus in this phase of her swimming career was freestyle, but it's clear backstroke will always be a strong event for her. We could possibly see her race the 100 backstroke at next year's Olympic Trials, but for the rest of the summer, it's freestyle swimming for Coughlin as she gets ready for the Pan American Games.
Katinka Hossz
u raced a lot in Santa Clara – as usual – and surprised even herself with a
U.S. Open record in the 400 IM
.
Katie Hoff
previously had the record with a 4:31.12 from the 2008 Olympic Trials, which had been the world record for about a month. Hosszu now looks toward the world championships to defend her world titles in both IMs, and possibly add more gold in other events.
Hosszu picked up the $10,000 bonus as the top point scorer throughout the series
, with a total of $18,600 in race winnings over four meets.
Conor Dwyer
didn't swim in Santa Clara, but he didn't need to in order to pick up the $10,000 as the men's top point scorer. He earned $12,200, and also won another one-year BMW lease to extend the lease he won as the winner of last year's circuit. Though Hosszu won the women's rankings, she will not get the BMW lease because she is not American.
Caitlin Leverenz
won that lease, also for the second year in a row. With
Elizabeth Beisel
electing to skip the Santa Clara meet, Leverenz had clear sailing to the BMW title.
Michael Phelps
got back to his winning ways, taking
the 200 IM
with a sub-2:00 swim, and
won the 200 fly with a confidence-boosting 1:57.62
. That's Phelps' last meet before some altitude training, which will be his last big training push before nationals.
Missy Franklin
didn't win any events, but picked up $600 in her first meet as a professional swimmer, and first since her final NCAA championships.