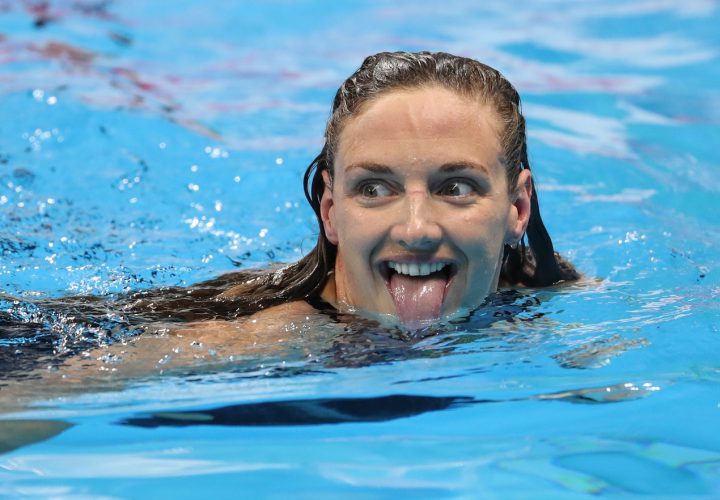 Katinka Hosszu.
Photo Courtesy: Jason Getz-USA TODAY Sports
Katinka Hosszu used a late surge to push past Kelsi Worrell in the women's 100-meter butterfly at the 2016 FINA Short Course World Championships to earn another gold medal.
Hosszu, of Hungary, passed Worrell after the final turn and used an extra half stroke to edge the American. It was her seventh gold medal of the championships.
Hosszu finished in 55.12, just a tenth ahead of Worrell (55.22), who set the American record, and took the silver — her fifth medal of the meet.
Japan's Rikako Ikee (55.64) took the bronze medal.
Canada's Katerine Savard (56.15) was fourth, followed by Russia's Svetlana Chimrova (57.12), Team USA's Sarah Gibson (57.22), Australia's Emily Washer (57.35) and Brazil's Daiene Dias (57.56).
---
Associated Links
---