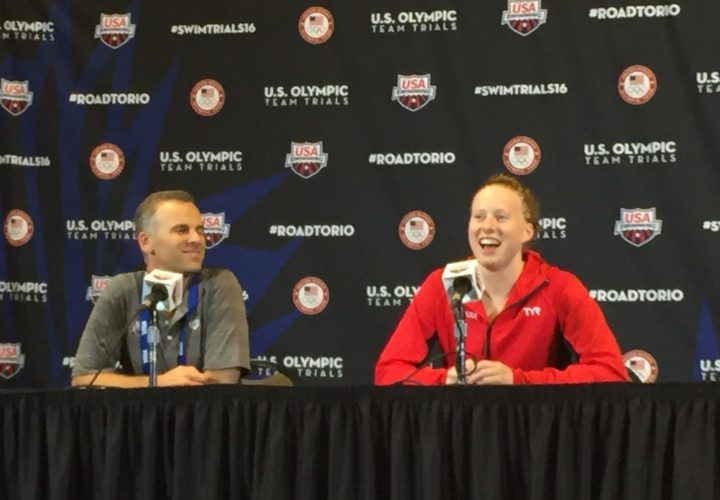 Photo Courtesy: Brian Honicky
Editorial Coverage provided by

Lilly King continued her breaststroke dominance by punching her ticket to Rio in the women's 100 breast. Her final time of 1:05.20 currently ranks first in the world.
King, who swims for Indiana, burst onto the scene this past March at the 2016 NCAA Championships. The rising sophomore set new American, NCAA, and U.S. Open records in both the 100 and 200 yard breaststroke.
Along with King, the Indiana breaststroke group has had great success so far in Omaha. Under the coaching of Ray Looze, Cody Miller qualified for his first Olympic team in the men's 100 breast and Miranda Tucker finished eighth in the women's final this evening.
King's final time makes her the third fastest American in the event ever behind Jessica Hardy and Rebecca Soni. King said she loves being compared to Soni, who she has looked up to and admired for years.
She is scheduled to compete in the 200 breast on Thursday, where she is seeded fifth. She said she's looking forward to having a good swim and hopes to make the Olympic team in that event as well.
King talked to the media after her race about sticking to her game plan, being compared to Soni, the atmosphere at Indiana, and her mindset heading into Rio.
Press Conference:
Video Interview: