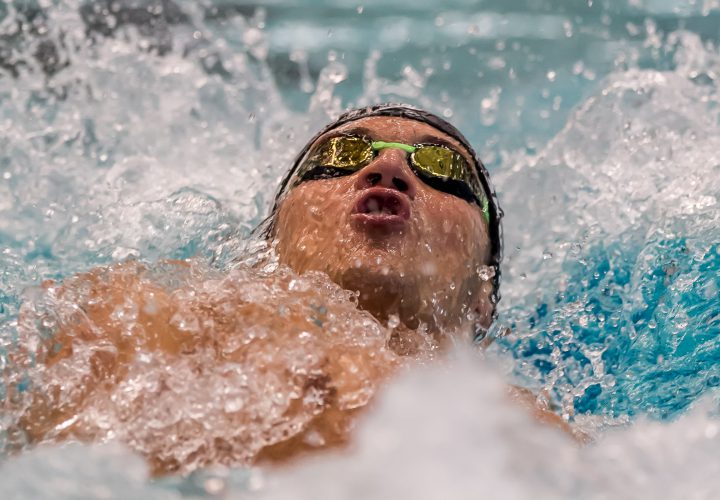 Photo Courtesy: Peter H. Bick
Day five prelims of the 2017 Speedo Junior National Championships was highlighted by swift swims by the Foster siblings. Carson collected the top seed in the men's 200 IM, while Jake and Hannah also qualified for the 200 IM.
Swimming World's Peter H. Bick was on deck capturing all of the action and excitement of the fifth morning of competition in East Meadow, NY.
Visit the 2017 Speedo Junior Nationals event page to catch up on event recaps, video interviews, and more!
Splash through day five prelims:
This slideshow requires JavaScript.