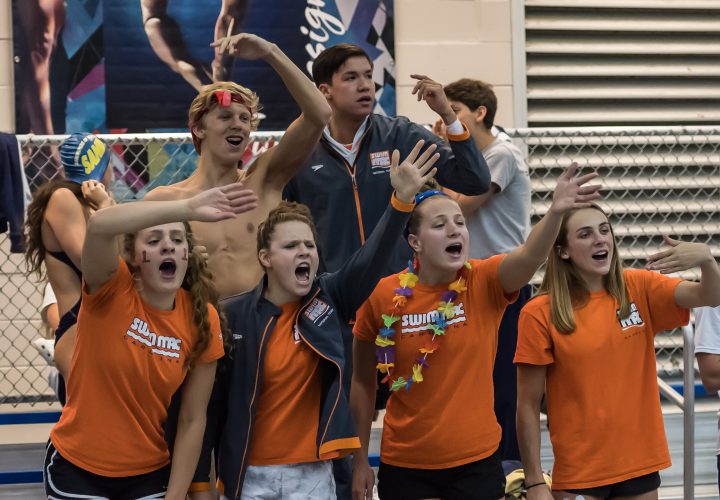 Photo Courtesy: Peter H. Bick
The fifth and final night of swimming has concluded at the 2017 Speedo Junior National Championships. Carson Foster took home his fourth individual win of the meet, while Johannes Calloni lowered the meet record in the 800 free.
Kate Douglass collected an unexpected 200 IM win, while Erica Sullivan cruised ahead of the competition in the women's 1500 free.
Throughout the night Swimming World's chief photographer Peter H. Bick was on deck capturing all of the action and excitement.
Visit the 2017 Speedo Junior Nationals event page to catch up on event recaps, video interviews, and more!
Splash through day 5 finals photos:
This slideshow requires JavaScript.