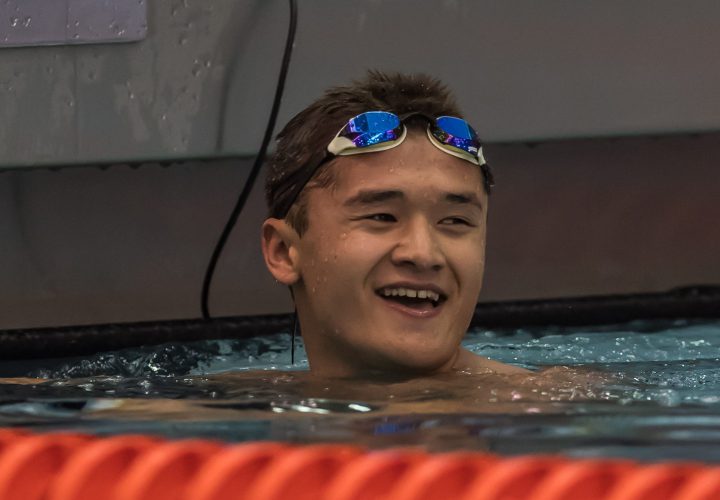 Photo Courtesy: Peter H. Bick
Day four finals of the 2017 Speedo Junior National Championships have come to a close and Swimming World's Peter H. Bick was on deck all night capturing the action and excitement.
The penultimate moment of the night was Daniel Roy's meet record in the men's 200 breast, which took close to a full second off of Reece Whitley's 2:12.17 from 2015.
Other event winners included Easop Lee, Alex Zettle, Carson Foster, Zoie Hartman, and Isabelle Stadden.
Visit the 2017 Speedo Junior Nationals event page to catch up on event recaps, video interviews, and more!
Splash through day four finals:
This slideshow requires JavaScript.