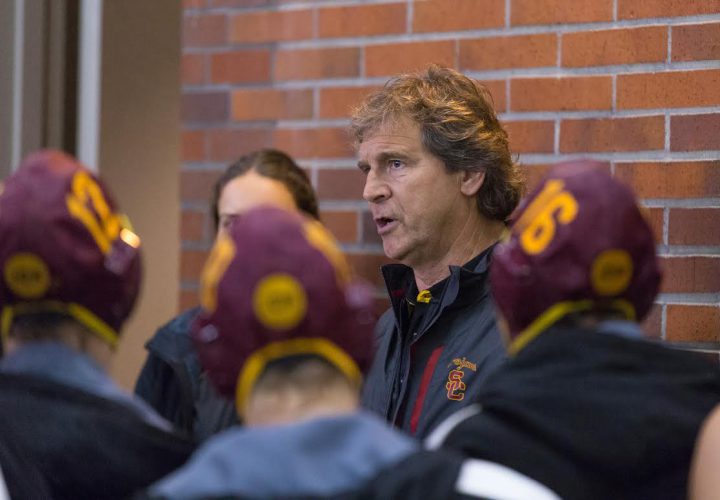 Jovan Vavic, coach of USC, 2016 MPSF Champs. Photo Courtesy: USC Athletics
Swimming World's Michael Randazzo will provide previews of the conferences that will send teams to the 2017 NCAA Men's Water Polo Tournament to be held December 2 and 3 at USC's Uytengsu Aquatics Center. Teams arranged by projected order of finish.
Records are from the 2016-17 season. Rankings are from the 2017 Collegiate Water Polo Association's Men's Varsity Poll.
There's no question that the Mountain Pacific Sports Federation (MPSF) and four of its five teams contain the most potent collection of men's water polo talent in America. The #1 University of California at Berkeley—2016 NCAA champs—#3 Stanford, #2 USC and #4 UCLA have between them won 26 of the last 27 titles, the lone exception being Pepperdine's win over USC in 1997.
So to say these four teams are favorites to win it all again in 2017 is at best an understatement. It's a virtual certainty that the top three MPSF teams will qualify for NCAAs; the question is: which team will be the odd man out.
Despite the rise of the Golden Coast Conference, the sport remains as monopolistic as ever, but that monopoly does not extend to the MPSF. Last year, Cal placed third in the MPSF tournament and still won a national title; in five of the past 10 years the MPSF champ has not gone on to win NCAAs.
For 2017, the field is relatively wide open; in a preseason MPSF coaches poll Cal and USC were tied for first. But that's because—with the exception of Penn State Behrend finishing a distant fifth—there's little difference between the conference's top four teams.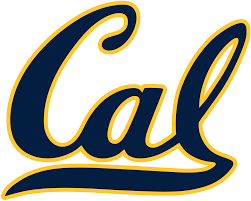 Instead of taking it a victory lap this past summer, basking in the glory of a record 14th NCAA title, nine players on the Cal (23-4, 1-2 MPSF) roster spent time playing in a variety of international tournaments. Johnny Hooper and Luca Cupido played for the U.S. Men's Senior Team at FINA Worlds. Pedro Stellet went to FINA Worlds with Brazil. Hooper then joined Nick Bisconti and Ethan Wojciechowski on the U.S. Junior Team that placed eighth at Junior Worlds. Odysseas Masmanidis and Nikos Delagrammatikas were also at Junior Worlds, playing for the Greek team that won the tournament.  Nick Carniglia and Connor Neumann also played for the U.S. at World University Games.
In a recent interview, Cal Head Coach Kirk Everist (16th season; 1990, Houston) called his team "scary" on offense.
The Golden Bears boast incredible depth at the two-meter position. There's freshman Nicos Geramatikas, who played with Masmanidis and Delagrammatikas at the Junior World Championships. Nick Bisconti was a two-meter defender, and freshman Ryan Hurst will be in the mix. Or Everist can just throw in Cupido, who he called the "by far the best two-meter defender in the country."
In essence, this is the great experiment; is it better to have your players spend their summers playing against some of the greatest polo competition the world has to offer, or—as some of Cal's rivals did—keep your players at home, working out with their teammates. Cal did lose a couple of two-meter defenders— Chandler Jarrels and Thomas Carroll— but the biggest loss to graduation is goalie Lazar Andric, who last season was fantastic for Cal down the stretch. Major Loss: Andric
Key Matchup: Stanford, Thursday, November 9, Stanford, CA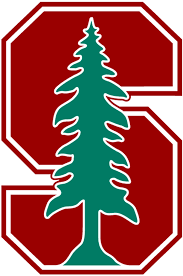 It has been 15 years since Cardinal head coach John Vargas (16th season; 1982, UC Irvine) won an NCAA championship with Stanford—a very long time on The Farm without a title. Last year Vargas' team not only slumped to a 13-8 record (0-3 MPSF); they failed to qualify for the NCAA tournament for the second year in a row.
The Cardinal are unlikely to miss NCAAs for the third season in a row. Only at Stanford do five redshirt players include an Olympian (Ben Hallock) who spent his freshman year working out with the team and a goalie (Drew Holland) who just missed the cut for the Olympics but spent the summer backing up the U.S. Men's Senior National Team at FINA World Championships. Throw in three juniors who ended up redshirting as a group to better their chances at winning this year: Jackson Kimbell—who like Holland was invited to compete for the 2016 U.S. Olympic squad—Reid Chase and Connor Stapleton, and it's easy to see that the Cardinal will be in the mix for a title in 2017.
Because of all the redshirting, Vargas's squad lost no major players to graduation. That doesn't mean he wasn't able to add to his team's considerable depth at the center, including freshmen Sawyer Rhodes (6-5), Parker Killion (6-3) and Spencer Nelson (6-5, 270 lbs).
To elevate the stakes, the Cardinal meet USC in an early season match-up that's sure to illustrate if all the planning for this season will result in a title for Vargas' charges. Major Loss: Kyle Weikert (11 goals).
Key Matchup: USC, Friday, September 9, Los Angeles, CA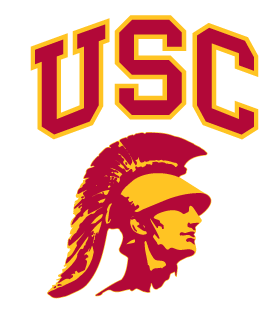 If it seems surprising that the University of Southern California (24-2, 3-0 MPSF)—backstopped by McQuin Baron, who not only won the 2017 Peter J. Cutino Award as the best collegiate player in the country, but spent the last summer as the top goalie for the U.S. Senior Men's National Team, after splitting time at the 2016 Olympics with Merrill Moses—could be picked for third in its conference, chalk it up to just how good the MPSF will be again this year. And just how close the competition is between the top teams in the conference.
Not only did USC win an unprecedented six-straight national titles from 2008 – 2013, last November the Trojans snapped arch-rival UCLA's record 57-match winning streak. Head coach Jovan Vavic's (23rd season; 1992 UCLA) squad entered the 2016 NCAA tournament as favorites to capture a 10th men's title for arguably the most successful head coach in intercollegiate water polo history—then ran into a buzzsaw as Cal beat them 11-8 in overtime to snatch the crown.
Fronting the 6-9 Baron will likely be six All-Americans, headlined by seniors (and brothers) Blake (42 goals) and Lachlan (37 goals) Edwards. Matteo Morelli (37 goals) will also be called upon to provide scoring, as will lefty sophomore Thomas Dunstan, who like Baron was a member of the 2016 U.S. Olympic squad.
Sophomore Marin Sasic (30 goals), spent his summer competing for his native Croatia in Junior Worlds, earning a silver medal for his time. Matt Maier (21 goals) earned MPSF newcomer of the year in his first season as a Trojan.
If Coach Vavic doesn't have enough depth already, he can call on his son Marko, who may just be the most talented of the Vavic clan. The 6-6 freshman—whose brother Nikola (254) is second all-time for the men in goals scored, and sister Monica (291) is first all-time for the Trojan women—spent the summer as a member of the U.S. Senior Men's National Team. Major Loss: Nick Bell (26 goals).
Key Matchup: Cal, Saturday, November 4, Berkeley, CA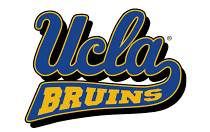 Coming off a year when his team had the longest win streak in the history of NCAA water polo snapped,—a team that over the past three years had a cumulative record of 82-7, including back-to-back NCAA titles (2014-15)—it seems inconceivable that UCLA could be fourth in the MPSF and potentially out of the NCAA tournament picture. But losing nine players—including one of the top goalies (Garrett Danner), top attackers (Ryder Roberts) and top centers (Chancellor Ramirez) in the country—makes a huge dent in anyone's program, even vaunted UCLA.
But none of head coach Adam Wright's (9th season; 2001 UCLA) rivals will be shedding tears for the Bruins. They bring back Max Irving and mammoth 6-7 Alex Roelse, who both spent the summer playing for the U.S. Senior National Team, as well as All-American center Matt Farmer, who anchored two NCAA champions. In goal, they will rely on a pair of sophomores, Jonathan Van De Velde and Alex Wolf, to replace Danner, the 2016 Peter J. Cutino Award winner. Major losses: Roberts (159 goals) and Danner.
Key Matchup: USC, Saturday, November 11, Los Angles, CA (Spieker Aquatics Center)

Last year, their first as a member of the MPSF, Penn State Behrend (0-26) did not win a single game. The aggregate score of their three matches against conference opponents was 5-44, but the Lions could have easily lost by twice that amount. The only reason that a DIII water polo program from Pennsylvania is in the best water polo conference in the country—based in California, for that matter—is that the conference was desperate to retain its automatic qualifier berth for NCAA. This virtually assures that the MPSF will have three berths—one automatic, two at large—for the national championship.
That's not to say that Penn State's bold attempt for national recognition—and funding for men's water polo—entirely lacks merit. Head Coach Joe Tristan (14th season, 1997 Eastern Michigan) has been in Erie for 14 season, so he is presumably on board with whatever the MPSF desires. His squad—with 13 underclassmen—has a sole senior, Troy Valkusky (19 goals). With the exception of the MPSF tournament in November, the Lions play a respectable schedule against Mid-Atlantic Water Polo Conference West Division opponents. With luck and scoring from sophomores Isaak Hatopp (55 goals) and Andre Sardaryzadeh (32 goals), Penn State should easily improve its win total from a year ago. Major loss: captain Nick Roth.
Key Matchup: McKendree, Sunday, September 24, Washington PA
All commentaries are the opinion of the author and do not necessarily reflect the views of Swimming World Magazine nor its staff.