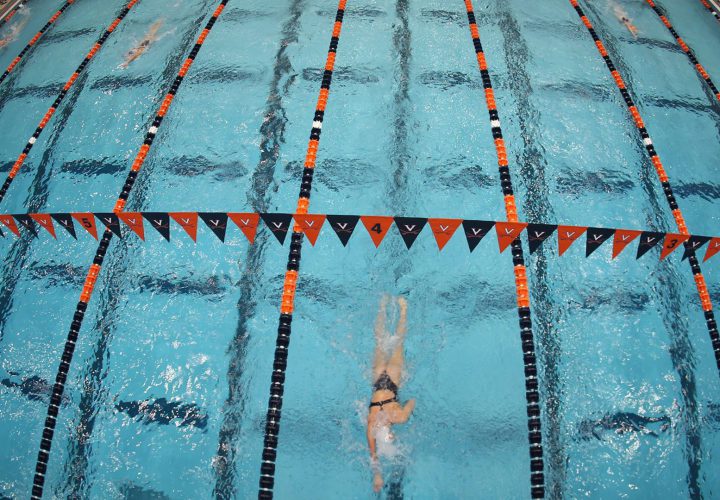 Photo Courtesy: Matt Riley
By Chandler Brandes, ACC Beat Writer
Due to the impending weather concerns, a few changes have been made in the Atlantic Coast Conference's swimming and diving schedule this weekend.
Virginia's travel meets on January 22 to North Carolina State and on January 23 to North Carolina have both been postponed. The three teams will compete in a double dual meet on January 29 at the University of North Carolina.
The Cavaliers were scheduled to have a diving competition on January 29 against Richmond, which is currently in the process of being rescheduled.
Virginia Tech's meet against Cincinnati and Wright State has been cancelled. There has not been any word on if the meet will be rescheduled to a later date.
Louisville's meet against Kentucky will still be on January 23, but has been changed to 4pm EST to accommodate the threats of inclement weather.
Georgia Tech's meet against Alabama on January 23 has not been changed, and Boston College is still slated to compete at the Dartmouth Invite on Friday and Saturday.