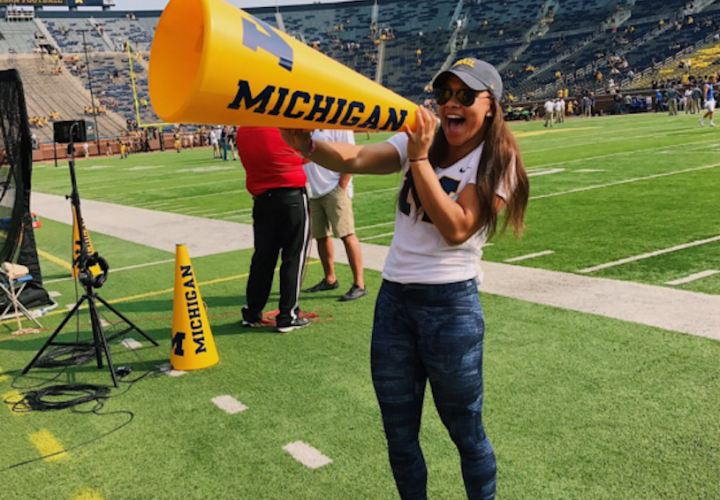 Photo Courtesy: Alexis Wenger (Twitter)
Agon is the proud sponsor of all high school coverage (recruiting, results, state championships, etc.) on SwimmingWorld.com. For more information about Agon, visit their website AgonSwim.com.
To report a college commitment, email HS@swimmingworld.com. Join Swimming World's Watch List
NEW COMMIT: Alexis Wenger has decided to stay in state for college, verbally committing to swim for the University of Michigan. From Grosse Point Woods, Wenger is a senior at University Liggett School. She swims for Grosse Pointe Gators.
When she was 14, in March 2015, Wenger went a 1:00.02 in the 100 breaststroke, setting the 13-14 girls National Age Group record in the process. She still holds that mark, though has not gone faster since. In 2016 her top time was a 1:00.93. Last year's fastest performance for the high school junior was 1:02.47.
At the 2017 Big Ten Championships a 1:00.02, Wenger's lifetime best, would have finished sixth. The only Wolverine faster than that was Emily Kopas (59.54). A 1:00.93 sat at the top of the B final while a 1:02 mid finished just outside scoring range. Her best 200 breaststroke is also just shy of a C final swim.
Wenger's best times include:
50 breast – 28.28
100 breast – 1:00.02
200 breast – 2:15.25
50 free – 23.84