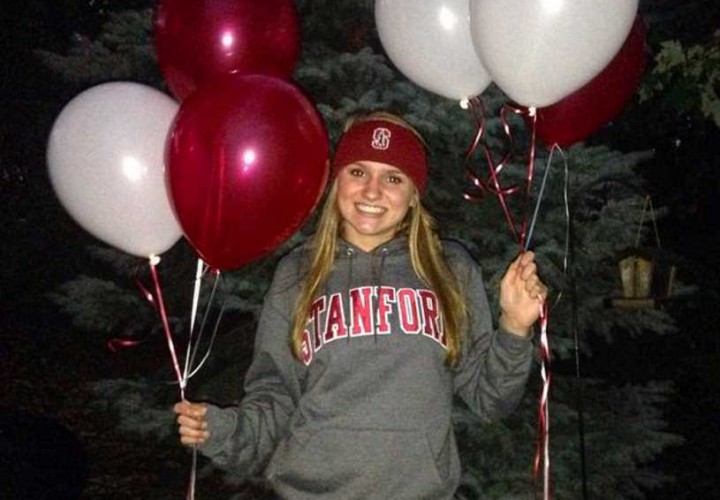 Photo Courtesy: Katie Drabot/Twitter
Agon is the proud sponsor of all high school coverage (recruiting, results, state championships, etc.) on SwimmingWorld.com. For more information about Agon, visit their website Agonswim.com.
For the second year in a row, Stanford head coach Greg Meehan has heard a yes when offering the top-ranked recruit in the nation a spot on his team as Ozaukee Aquatics' Katie Drabot has announced her verbal commitment to Stanford. This follows last year when Meehan scored commitments from #1 Katie Ledecky and #3 Ella Eastin, with Ledecky deferring a year to focus on the Olympics.
Drabot is ranked the top recruit in the Class of 2016 by CollegeSwimming.com.
Drabot won a gold medal at the 2014 Junior Pan Pacific Championships in the 200-meter freestyle, and was a four-time gold-medalist at the 2015 Irish Open Swimming Championships as part of the NCSA Junior All-Star trip.
Drabot also helped Team USA to gold in the women's 800-meter free relay at the 2013 FINA World Junior Championships.
Drabot's Top Times By Power Points
[table "" not found /]
That's three of the top 20 recruits in the nation as #16 Megan Byrnes and #18 Erin Voss also previously committed to Stanford.