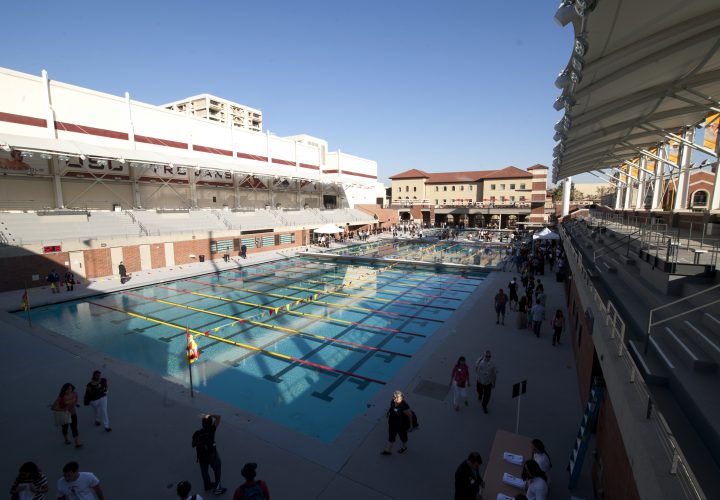 USC's Uytengsu Aquatics Center. Photo Courtesy: John McGillen
By Michael Randazzo, Swimming World Contributor
With the regular season complete, now begins the most grueling phase of the NCAA varsity women's polo season: conference tournament play. By Sunday night, seven conferences will crown champions. All will be double-rewarded with automatic berths in the 2018 NCAA Women's Water Polo Tournament, to be held May 11-13 at USC's Uytengsu Aquatics Center.
Three at-large berths will also be awarded, however—if past practice holds true to form—those spots will be claimed by whichever of the nation's top four schools does not finish first in this weekend's Mountain Pacific Sports Federation (MPSF) tournament.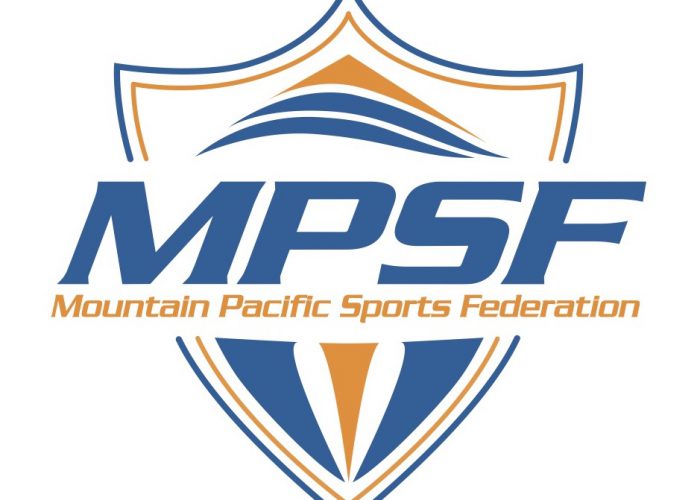 The latest Collegiate Water Polo Association poll has USC (21-1, 5-0 MPSF) first; Stanford (16-2, 3-2 MPSF)–which has surprisingly suffered two losses in MPSF regular season play—second; Cal (18-4, 4-1 MPSF), which was ranked first in the country up until a few weeks ago, at number three; and UCLA (21-5, 2-3 MPSF) sitting fourth.
Handicapping the MPSF tournament, which also includes #6 Arizona State (15-8, 4-1 MPSF) and #19 San Jose State (9-17, 0-5 MPSF), is always challenging. Last year, the regular season winner, UCLA, took the title thanks to a suffocating defensive effort. In 2018 it may be offense that decides which Pac12 team takes the title and—likely—the top seed at NCAAs.
One consideration is the health of USC's Maud Megens. Her return from injury a month ago, the emergence of freshman Paige Hauschild and the superb season put forth by goalie Amanda Longan suggest it's a mistake to bet against the Trojans. On the other hand, the Cardinal have one the country's most experienced rosters, with Aria and Mackenzie Fischer and Jordan Raney having logged significant minutes last summer with Team USA.
The other team with tremendous international depth is #3 Cal, which boasts Olympians Dora Antal and Anna Illes of Hungary, as well as Canada's Emma Wright and Kitty Lynn Joustra (30 goals), a freshman from the Netherlands, who has been almost as important to the Golden Bears as Hauschild (conference-high 56 goals) has been for the Trojans. The Bruins have Maddie Musselman (U.S. Olympian, 46 goals) and Bronte Halligan (Australian National Team) as the MPSF does not lack for international firepower.
No matter who wins the title, it's almost certain that—baring a major upset—Cal, Stanford, UCLA and USC will all advance to the national championship.

Next up is the Western Water Polo Association (WWPA). Dominated by #12 UC San Diego (21-11, 4-0 WWPA)—which must again be considered a favorite for the title—the other undefeated team in the WWPA is Mercyhurst (12-6, 4-0 WWPS) of Erie, PA. Riding a seven-game winning streak, currently the conference's longest, the Lakers have an Achilles heel; they have yet to face any of their West Coast WWPA rivals. Given that this tournament will be held in UC San Diego's Canyonview Aquatic Center, it's a stretch to assume that Mercyhurst has a serious shot at its first-ever NCAA berth. But, with a first round match-up against CSU Monterey Bay (4-19, 0-7), there's a good chance that the Lakers will run their win streak to eight before facing stiffer WWPA competition in the semi-finals.
Cal State East Bay (16-8, 61 WWPA) with a lone WWPA loss to UC San Diego, is seeded second, and is the most likely finalist against the Tritons, who the Pioneers lost to by 17-7 in early February. It's likely that—come Sunday nights—the host Tritons will be crowned with a sixth consecutive WWPA title.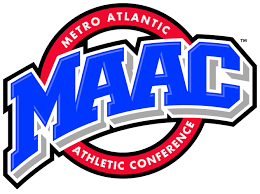 Another conference that has witnessed a tremendous run of dominance is the Metro Atlantic Athletic Conference (MAAC). #18 Wagner (22-6, 14-0 MAAC) has won 42 consecutive regular season matches and—if you throw in four MAAC championships won from 2014 – 17, the Seahawks have 48 wins in a row against conference foes.
Sporting two of the conference's top point-scorers in Kimberly Watson (99 goals, 48 assists; good for 147 points) and Erica Hardy (74 goals, 58 assists, 132 points), Wagner should be well configured to continue an amazing streak of success. Three other MAAC teams—#2 seed Marist (19-16, 12-2 MAAC), #3 seed Iona (12-22, 9-5 MAAC) and #4 seed Virginia Military Institute (20-10, 8-6 MAAC)—will look to head off the Seahawks, but the closest any of those teams came to winning was an 8-6 win by Wagner over VMI in March. Marist, which will again host the MAAC tournament, will look to upset the champs; perhaps this is the year that the Red Foxes turn the tables on their primary antagonists.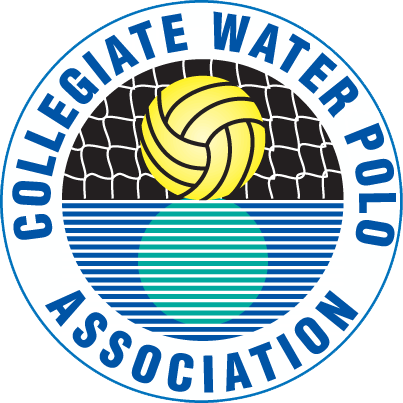 Moving further west, the Collegiate Water Polo Association will hold its tournament in Lewisburg, PA, home of Bucknell University. #11 Michigan (29-8, 7-1 CWPA) has won the past two titles, but there's a serious rival to the Wolverines three-peat plans. Winners of eight-straight conference games—including a last-second win over Michigan two weeks ago—#10 Princeton (21-7, 8-0 CWPA), behind rookie coach Becca Dorst, is peaking at the right time.
It's hard to predict if the Tigers have another upset in them, but inspired play by seniors Haley Wan and Chelsea Johnson have put their team on track to qualify for a third CWPA final in four years.
A subtext to play in the Bucknell pool is the imminent demise of Hartwick polo. Under edict from the college's administration to disband the program at the end of this season, the #13 Hawks (28-10, 5-3 MPSF) have a chance to extend their season for another round if they can overcome their rivals, including #14 Indiana and qualify for NCAAs.

#5 Hawai'i (20-4, 5-0 Big West) has led the Big West from wire-to-wire and—boasting the conference best offensive threat in Irene Gonzalez (49 goals) and best goalie in Ymane Hage (6.75 goals against average)—it's hard to pick against the Rainbow Wahine. #2 seed UC Davis (18-10, 3-2 Big West) will likely join Hawai'i in the Big West finals on Sunday. #3 UC Irvine (11-13, 2-3 Big West) has not been able to win the close ones, so the Aggies should earn a berth in the championship match, but Maureen Cole's Hawai'i team is almost a lock to advance to NCAAs for the first time since 2015.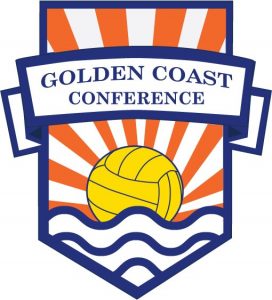 The Golden Coast Conference has also seen a wire-to-wire winner for its regular season. #7 Pacific (15-7, 7-0)—behind the powerful left arm of Kyra Christmas (50 goals, 32 assists)—has left the rest of the GCC in its wake. The Tigers' closest rival, #15 Loyola Marymount (16-14, 6-1), dropped an 11-5 decision to Pacific 2 weeks ago. Hosting their conference tournament may give the Lions a boost to Sunday's GCC final, but it's likely Pacific will capture a second-straight GCC title and James Graham's fourth NCAA berth (men's and women's) since 2016.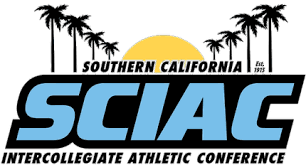 Rounding out the varsity women conferences is the Southern California Intercollegiate Athletic Conference (SCIAC). Top seed Pomona-Pitzer (20-10, 14-0 SCIAC) will host #4 Whitter (9-16, 7-7 SCIAC) and #2 Cal Lutheran (20-8, 12-2) will play #3 Claremont-Mudd-Scripps (18-9, 11-3 SCIAC). If the Sagehens win, they'll host a championship match on Sunday against the Regals with a chance to win back-to-back SCIAC titles and another shot at a national championship.