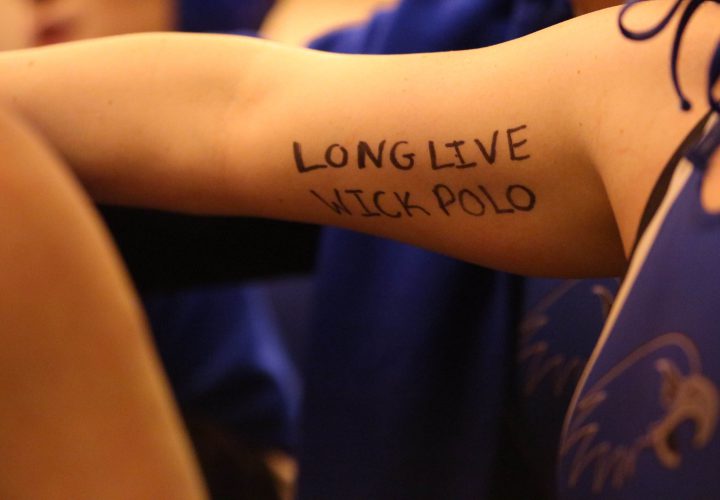 Photo Credit: Gerry Raymonda
By Michael Randazzo, Swimming World Contributor
Editor's Note: This is one in a series of articles about the decision by Hartwick President Margaret Drugovich and the college's board of trustees to eliminate one of the top water polo programs in the East.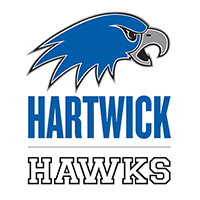 In August 2016, Jeff and Maggie Wilson delivered their daughter Tori to Hartwick College in Oneonta, New York. Despite being almost six hundred miles from her hometown of Kitchener, Ontario—and three-and-a-half hours by car from New York City—Tori was eager to join the college's tightly knit liberal arts community.
A highly recruited water polo athlete out of Grand River Collegiate Institute, Wilson was also excited to be part of Head Coach Alan Huckins' program, considered to be one of the country's best. Nationally, NCAA women's varsity water polo is dominated by California schools with enrollment ten to thirty times as large as Hartwick's 1,178 students. Outside the West, large public universities like Indiana and Michigan monopolize regional success, along with Ivy Leaguers Brown, Harvard and Princeton. But, thanks to student-athletes like Wilson, Hartwick is consistently ranked among the East's finest, despite being the smallest program in all of NCAA varsity polo.
That remarkable success is a testament to Huckins' coaching and the dedication of international students from all over the world who come to Oneonta—often sight unseen—to play for the Hawks. Over Huckins' 15-year tenure, Hartwick has qualified three times for the NCAA Women's Water Polo Tournament, and the team that Wilson was joining—a mix of Americans and players from New Zealand, Russia and Canada—was expected to lead the Hawks to their first NCAA title berth since 2007.
"This year is something that we have been planning for the past three years" Huckins said last week. "We thought this was to be one of the best years in the history of the program."
But there was more to the young Canadian's interest in Hartwick than athletics. The school offers a four-year baccalaureate degree in nursing that specifically accommodates water polo players' demanding schedules; currently, eight of the 24 Hawk polo players are pursuing this degree. Wilson and her parents greatly valued the opportunity to pursue a marketable degree while playing for one of America's best polo programs.
"When Tori weighed her options, Hartwick seemed to be the best fit," Jeff Wilson said recently by phone. "A big part of that was the education. Hartwick and Alan gave her the opportunity to play at a high level and get a nursing degree."
Which is why February 28, 2018—when President Margaret Drugovich unexpectedly announced the elimination of polo, effective at the end of this season—marked, for all intents and purposes, the end of Wilson's promising career at Hartwick.
A jarring ending for a successful program
That day, Hartwick Athletic Director Kimberly Fierke and Gregg Fort, Vice President for College Advancement, met at 12:15 pm with members of Hartwick's men's soccer team, who were notified that, due to financial constraints and lack of athletic success, the team would no longer be playing at Division I, the highest level of NCAA competition, but would be demoted to Division III.
This was a significant blow to the school's proud athletic tradition. In 1977, with a taut 2-1 victory over defending champions San Francisco, Hartwick won the NCAA men's soccer tournament, a remarkable feat given the school's size and remote upstate New York location. In later years, Hawks soccer had reached the NCAA tournament but never enjoyed the level of success of the 1977 squad.
Following the meeting with men's soccer, Fierke and Fort were slated to meet with the women's water polo team to deliver a different message: that polo, also a D-I sport, would be discontinued at the end of the current season. Unfortunately, before the team received this understandably dismaying news, an email went out to the entire Hartwick community with the announcement about both Hawk teams.
As described by Hartwick senior Katie McKenty, just minutes before the 12:45 pm meeting, the players' phones buzzed with the email announcement, creating a tumultuous scene. "With technology these days, it came straight to our phones…—we're standing outside crying and crying," McKenty said. "We ran in and yelled!"
For Head Coach Huckins, the announcement put paid to the program that he had spent years building and—for much of that time—defending from budget cuts. Unfortunately, the team, then ranked 13th in the country, still had 27 matches to play, including eight contests against foes in the Collegiate Water Polo Association conference.
"It's definitely been tough trying to keep the focus," Huckins said about keeping his squad from fragmenting following news of its demise. "One of the things that has helped [is] a bunch of seniors that are the leaders of the team. As much as they want the program saved, this was going to be their last shot anyway."
The back story
Women's water polo at Hartwick was born out of Title IX, the seminal federal law that, starting in 1972, leveled the playing field for female athletes at all levels of education. In 2001, Hartwick President Richard Detweiler launched polo as a balance to the men's soccer program. Unlike other Hawk sports, these two teams—the college's only Division I sports—offer athletic scholarships, entailing long-term financial commitments with student athletes. Having a women's D-I program was an obvious solution to providing gender balance in athletics for a campus population that, like most American colleges, is overwhelmingly female; in Hartwick's case, 59% female to 41% male.
The Hawks quickly proved that they were a strong contender in women's water polo, which comprises some 61 programs nationwide. Founding coach Mike Maroney's teams went 70-33 from 2001-03, but it wasn't until Huckins' arrival in 2003 that the program really took off. In his first year the Hawks qualified for the NCAA tournament, one of three tournament bids in Huckins' first four years.
The program's success, though, did not guarantee its longevity. In 2004, then-Hartwick President Dick Miller threatened to downgrade men's soccer and women's polo to D-III, but was persuaded to stay his hand by a number of key decision-makers, the most important of whom was a former Hartwick men's soccer player named David Long.
A Long relationship with Hartwick
In 1979, David Long came to Oneonta from Liverpool, England. Like Wilson almost four decades later, he was looking for a combination of athletic competition and academic excellence. Long had another connection to the tiny college so far from home; his brother Steve had been a key contributor to Hartwick's 1977 NCAA men's soccer champions. (Like all administrators and officials at Hartwick, including President Margaret Drugovich, Athletic Director Kimberly Fierke and Title IX Coordinator Traci Perrin, Long declined comment for this article.)
Long's decision to attend college in the States has paid off handsomely. For four years he played Division I soccer at Hartwick and met his future wife Stephanie (class of '84). After graduation, he found his way to Liberty Mutual, a Boston-based insurance carrier and one of the country's largest, where he quickly advanced through the corporate ranks. Now in his 33rd year at the company, Long has been CEO since 2011.
A member of the Hartwick Board of Trustees from 2002–2011 and again beginning in 2016, Long will assume its chairmanship next year, a well-deserved honor for an alumnus who over the years has donated generously to his school. But—until recently—Long had also been instrumental in maintaining D-I status for men's soccer and, by extension, women's water polo.
In 2009, when Drugovich, newly installed as president, sought clarification about why Hartwick should sustain Division I teams, Long was part of an extensive research study to weigh the pros and cons of converting all Hawk teams to D-III. Then-Vice President of Student Affairs, Dr. Meg Nowak-Borrego, and Rory Shaffer-Walsh, Hartwick class of '1992, co-chaired an Athletics Review Taskforce; Long contributed to the report that was meant to settle the issue once and for all: Hartwick would retain D-I status for its two premier sports.
"The Board has considered this matter at several intervals in recent years," James Elting, M.D., Chair of the Board of Trustees, announced in August 2010. "For the first time, we had information from multiple sources on which we could base our decision. President Drugovich did great work in assessing the situation, bringing in the right resources, and involving the entire community. We unanimously endorsed her recommendation to retain D-I sports."
That was then, this is now
This time, the messaging about a change in level for soccer and elimination of water polo could not have been more poorly executed. A strong reaction from faculty, alumni and water polo fans have apparently put Drugovich and her board on the defensive; a Change.org petition has garnered more than 10,000 signatures, and there have been select student and faculty protests on campus resisting the decision.
Then there are the athletes themselves. Tori's father Jeff, tried repeatedly to get a response from Drugovich as to what was being offered to his daughter to continue her studies at Hartwick.
"My understanding with the agreement and NCAA rules is that you have to meet the full, four-year commitment," Wilson said. "The school would not confirm or deny anything about that."
A month after the February 28th meeting, Wilson did finally receive a confidential email from the financial aid office specifying that Hartwick would honor his daughter's scholarship.
On March 16, Drugovich and a select number of trustees, including Long and Board Chair Frances Landrey, met with Coach Huckins and his players. The meeting was framed as an opportunity to sway the board into changing its collective mind, and Huckins prepared a presentation detailing the many successes, both academic and athletic, of Hawks water polo graduates. He also made an impassioned defense of the program that not only had employed him the past 15 years, but introduced him to his wife Ashleigh, now his assistant coach, who played polo for Hartwick from 2001-2004.
After the presentation—and when it became clear that no change in the board's thinking was forthcoming—McKenty, a New Zealander who came to Hartwick because she had heard about the school's polo and academic strengths, began quizzing the brass, including enquiring point-blank of Chair Landrey if qualifying for a berth in the 2018 NCAA Women's Water Polo Tournament would change the mind of Hartwick leadership, who had cited lack of success as criteria for shuttering women's water polo.
"That'd be terrific, but it wouldn't change anything," Landrey said.
Then the brash Kiwi took aim at Long, who had flip-flopped on his position regarding the importance of D-I athletics at his alma mater. "It was my final question…," McKenty explained recently. "I asked Mr. Long, 'Would you have come to Hartwick if soccer was D-III instead of D-1?'"
After some hesitation, Long, whose entire career sprung from his arrival at Hartwick as a scholarship athlete, finally admitted: "No."
A campus struggling to fill seats…
Since coming on board at Hartwick, President Drugovich has struggled to maintain financial control of an institution that has not prospered under her stewardship. Initiatives to recruit new students and create new programs have not yielded the intended results. In 2014, the college launched a Center for Craft Food and Beverage, to capitalize on what may well be a flagging industry. Embarking on a program to build new or refurbish existing dormitories, last fall Drugovich imposed a four-year on-campus residency requirement to ensure they were filled.
There's little question that enrollment declines over the past three years are driving current decision-making. Provost Michael Tannenbaum in 2015 told The Daily Star, an Oneonta-based newspaper, that, as a result of declining high school graduation rates, freshmen enrollment was down considerably. The response was to cut $1.68 million from the budget by laying off 18 full-time employees and eliminating five unfilled positions.
But cutting expenses has not addressed Hartwick's enrollment problems. In the 2016-17 academic year, full-time enrollment was 1,362, but only 1,178 students matriculated in 2017-18. That precipitous drop of 184 full-time students represents a decline of almost 14%.
In the face of painful belt-tightening, Hartwick faculty have predictably resisted, with a vote of no confidence in April 2016. And, in yet another financial setback, last July Moody's Investors Service downgraded the college's long-term bond rating. Stating that "[t]he downgrade incorporates pressured operations that we expect to persist over the near-term," Moody's, one of the country's leading financial analysts, reported that "[w]hile the college has demonstrated good expense management, its limited scale impedes its ability to implement spending reductions without impairing its competitive position."
…with as many men as they can?
In seeking to understand how eliminating a women's water polo program that currently has 24 players—with a scant eight scholarships, capped by the NCAA—could significantly contribute to repairing Hartwick's ailing finances, it's instructive to look at on-campus demographics. Dean Skarlis, President and founder of The College Advisor of New York, and an acknowledged expert on college admissions, suggests that what's driving the college's admissions is finding men. A ratio like Hartwick's, which Skarlis said reflects the national average, is a red flag for the very population they seek to attract, perhaps explaining why Hartwick would choose to merely downgrade a men's team while completely eliminating a women's program.
"Many colleges like Hartwick are finding it more difficult to recruit qualified men," Skarlis said via email. "As a result, their gender ratios are sometimes skewed.
"Some schools use sports, particularly men's sports, in an attempt to even the gender balance," he added.
Another budgetary challenge is peculiar to New York State. The Excelsior Scholarship Program, launched by Governor Andrew Cuomo in April 2017 to much fanfare, promises tuition-free enrollment at public universities to select New York residents. There are income restrictions, and the state subsidies do not include room and board. The Excelsior Program, siphoning upstate students that might well have chosen Hartwick, has been cited as a possible cause of dwindling enrollment, but the college's response to the decline has been going on for longer than last fall.
"The Excelsior Scholarship will, in my opinion, do great damage to the hundreds of private colleges in New York State—and perhaps too many SUNY schools as well who are likely to be overenrolled as a direct result of the program," Skarlis suggested. "The most prestigious private colleges will not be affected, but hundreds of mid-tier private schools will face significant financial challenges. Many had experienced financial problems well before the Excelsior program was implemented, and this will exacerbate those issues."
Skarlis also pointed out that a trend among New York private schools is to offer a quicker path to graduation. For the past few years, Hartwick has been offering a three-year bachelor's degree, allowing students to cut their costs by 25%, with correspondingly lower revenue for the institution.
In an era of #MeToo, a president ignores Title IX at her peril
By eliminating water polo, it's indisputable that, when it comes to athletics, Hartwick College will be in violation of Title IX. There is a three-part test for compliance: (a) participation in athletics is proportionate to the school's respective enrollments; (b) a history of expanding participation opportunities for an underrepresented gender in response to interest; and (c) fully and effectively accommodating the interests and abilities of the underrepresented gender.
According to Arthur Bryant, one of the country's leading attorneys on the issue of Title IX compliance, by eliminating a sport that has substantial demand from female athletes, Hartwick will be ignoring one of America's fundamental laws of equality.
"If they're cancelling a current team for which there was interest and ability, they are not complying with the second or third test, and the numbers tell you they're not complying with the first way," Bryant wrote in an email. "It tells you—if they're cancelling that team, they are violating Title IX."
According to data from the latest Equity in Athletics Disclosure Act, Hartwick has 242 male athletes playing seven sports, including 25 D-I soccer athletes and 135 football players. With 24 women's water polo players, Hartwick reports 182 female athletes playing 10 sports, a proportion of 42% women and 58% men.
Having won landmark cases, including Cohen v. Brown University, considered one of the most the most influential Title IX case ever to be decided, Bryant, chairman of Public Justice, was confident about the outcome if a complaint were filed against Hartwick.
"If a lawsuit were brought under Title IX, it would not seek penalties," he said. "Exactly what it sought would depend on the facts and the clients, but a suit would typically seek quick reinstatement of the team, equal treatment and support for women in all aspects of Hartwick's athletic program, costs, and attorneys' fees."
The question arose as to what penalties might apply, if an organization does not comply with this law. In theory, all federal funding—including federally-subsidized financial aid—could be cut off. But Bryant emphasized that the federal government has never taken such a Draconian step, which is why teams typically don't wait for government action and file lawsuits instead.
"It can take a relatively short amount of time—most schools we've contacted have agreed to reinstate the teams to avoid a lawsuit—or, depending on the facts, the issues, and the school, it can take years," he said about possible legal action.
"If the school doesn't agree to reinstate the team, we usually seek and win a court order reinstating the team while the lawsuit proceeds."
When asked why—46 years after Title IX became law—it's still important to fight for women's rights to equal access, the veteran civil rights lawyer was explicit.
"The law gives student athletes rights, and it's up to those student athletes to protect those rights and to enforce them," Bryant said. "And at every school we've ever been at, someone has said: It's just a chance to play college sports. It just doesn't matter that much.
"And that may be true for the person speaking. But it's not true for the person who went to college in significant part to play a sport. For many women, this is a huge part of their lives. To a whole lot of people way beyond the athletes, it's a huge deal."
Trust broken on many levels
Wilson will not be around to fight for Hawk polo; she has already chosen to transfer to another D-I program in California, where next fall she will continue her athletic dreams. However, her nursing degree will have to wait until graduate school, a costly expense as—like many of the Hartwick water polo athletes—not all of her tuition was covered by the school.
The abrupt termination of Tori Wilson's ideal college experience weighs heavily on her father.
"Up until February 28, when they made the announcement, it was a fabulous experience for Tori," Jeff Wilson said. "To play D-I water polo, to be going to a beautiful school in upstate New York and getting a great education, that was her dream.
"For her to have the rug pulled out from her and her life turned upside down and to still soldier through…that's something in a few years that she'll be able to look back upon."
Alan Huckins, his wife and two children had made an idyllic existence in Oneonta. But that life is now over. Eliminating the sport he's devoted his life to proves to him that Hartwick is no longer the place that he fell in love with 15 years ago.
"The trust has absolutely been broken here," Huckins said. "When I first got here, Hartwick was a special place. It was warm and friendly and people genuinely cared about each other.
"Now, people are just seen as dollar signs."