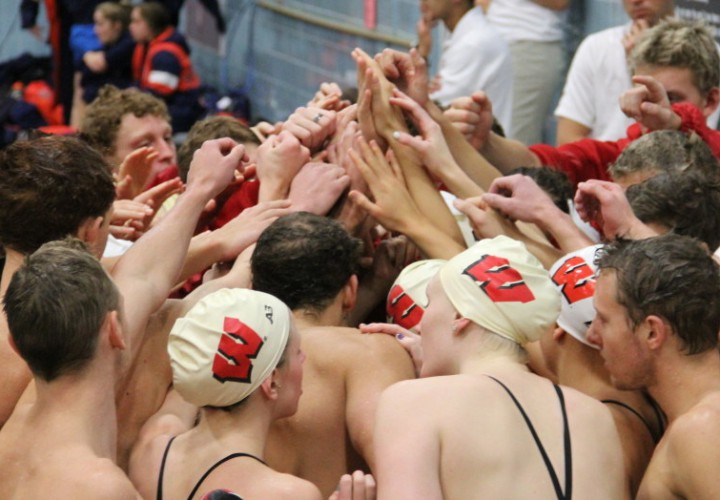 Photo Courtesy: Wisconsin Athletics
MADISON – University of Wisconsin men's and women's swimming head coach Whitney Hite will remain the team's head coach through June 2017, the University of Wisconsin Athletic Board announced yesterday.
Hite, who's three-year contract was maintained through June 14, 2017, was one of six Wisconsin head coaches to have their contract maintained or extended. Women's hockey coach Mark Johnson, men's hockey coach Mike Eaves, men's basketball coach Bo Ryan, women's basketball coach Bobbie Kelsey and wrestling coach Barry Davis also had their current contracts maintained or extended.
Hite joined Wisconsin in 2011 after previous coaching jobs at the University of Arizona, University of Washington, University of California-Berkeley and University of Georgia. This season, Hite led the Badger women to a 13th-place showing and the men's team to a 21st-place finish at the NCAA Division I Championships. The Badger men placed fifth at the 2015 Big Ten Championships, while the women's team was fourth.