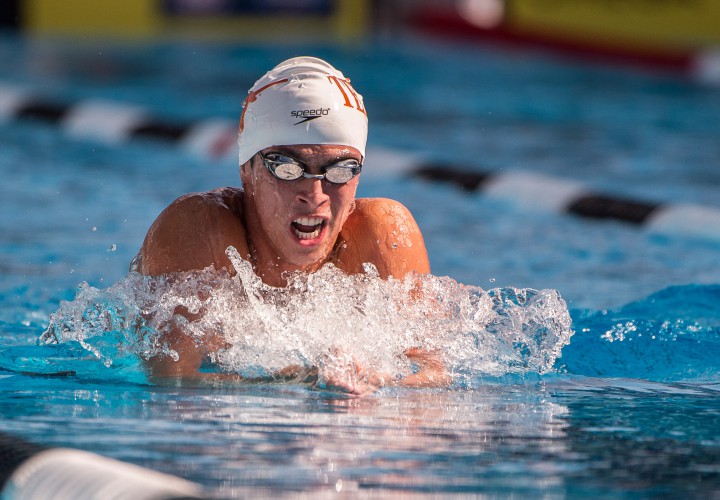 Photo Courtesy: Peter H. Bick
While Michael Phelps dominated the 200 IM final on Sunday night at U.S. Nationals in San Antonio, Will Licon won the much-tighter battle for second place. That time was good for 17th in the world rankings and fifth in the domestic sphere, behind Phelps, Ryan Lochte, Conor Dwyer, and Josh Prenot.
Licon spoke after the race about how he turned his meet around after a rough start to his meet on Thursday. He explained why he enjoyed the race so much even though he trailed Phelps by such a large margin. Licon also spoke about dealing with an illness through much of the season and how that has affected him this meet.