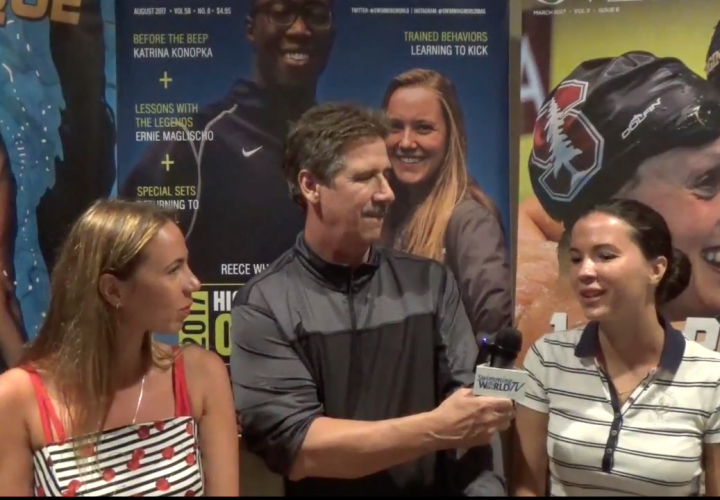 Photo Courtesy: Swimming World TV
Swimming World had a chance to sit down with two coaches from the Anglo American School in Moscow at the ASCA World Clinic last week in Washington DC. The school is in Moscow, Russia and is a school for the diplomat's children who come overseas. The school consists of mostly American kids.
The two women from the school, Tatyana and Viktoria, who are formal national team swimmers from Russia, were most excited to learn and be inspired by the coaches and speakers at the clinic. The pair talked in their interview below who they were most excited to see, as well as how they plan on using their new knowledge to help their age group swimmers at their school in Moscow and also other coaches in Russia.
Watch the full video interview below: