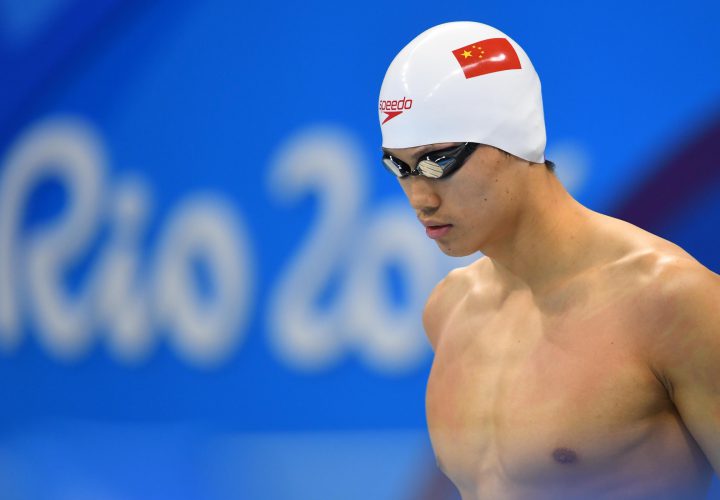 Photo Courtesy: Jack Gruber-USA TODAY Sports
China's Wang Shun had to work hard over the last 50 yards, but he managed to hold Germany's Phillip Heintz and win his first World title in the event.
Wang, who won an Olympic bronze medal in the event this summer in Rio, touched in 1:51.74, just three tenths of a second ahead of Heintz, who was closing in on the final 50 meters.
Japan's Daiya Seto, who earlier earned in the night picked up a bronze in the 200 fly, will stand on the third-place podium again after finishing in 1:52.89, finishing just two one-hundredths ahead of the USA's Josh Prenot, who finished fourth in 1:52.91.
Russia's Kirill Prigoda finished fifth in 1:53.47, while Great Britain's Mark Szaranek finished well back in sixth in 1:54.45.
Japan's Takeharu Fujimori (1:55.51) and Greece's Andreas Vazaios (1:55.80) finished seventh and eighth, respectively.