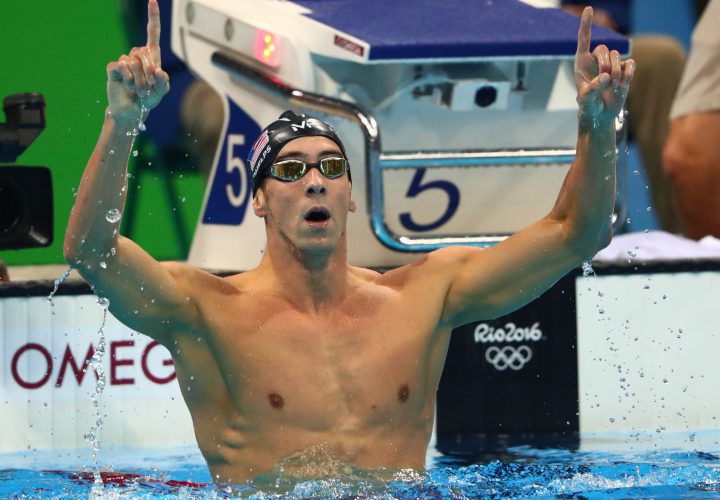 Photo Courtesy: Rob Schumacher-USA TODAY Sports
23-time Olympic gold medalist Michael Phelps appeared on NBC's Today Show on Thursday morning to discuss his new documentary, "Angst." The 5x Olympian also discussed his new role as a spokesperson for water conservation as well as how he has opened up about his struggles with mental health in the past.
Watch the full video via The Today Show here.
Phelps has opened up in the past year about his struggles with depression after he was arrested for a DUI in September 2014. Phelps has been active in the community talking about mental health with fellow Olympian Allison Schmitt.
Phelps has even gone as far as to help Australian legend swimmer Grant Hackett and golfing legend Tiger Woods. In his interview this morning, he talked about how he had no self confidence and even contemplated suicide, even though he had already been such a successful athlete.
"It is OK to not be OK," was Phelps' main message of the morning.
In the interview on the Today Show, Phelps also discussed what drove him back to competitive swimming after the London Olympics, and also said he "probably could" come back to swim for Tokyo 2020 but he has no desire to and nothing else to prove.
Phelps also said he is working with Colgate about water conservation and not wasting water with everyday household routines.