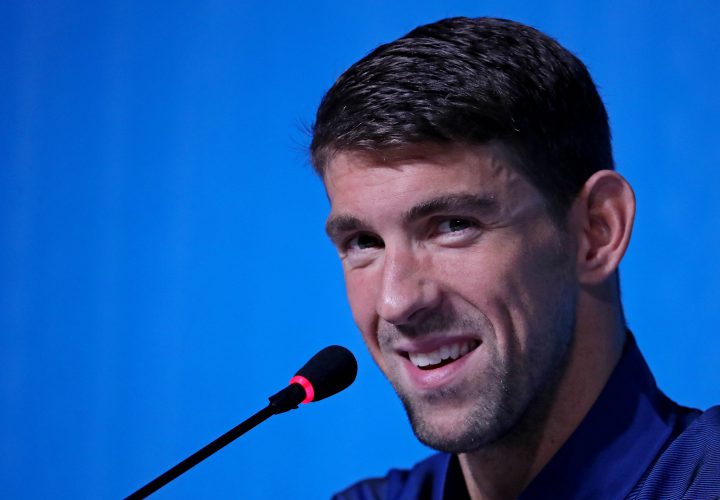 Photo Courtesy: Peter Casey-USA TODAY Sports
Five-time Olympian Michael Phelps continues to lend his voice to the promotion of mental health awareness by recently appearing in the Indie film 'Angst.' The 56-minute film explores anxiety and features candid interviews with both adults and children who have suffered, or are currently suffering from, anxiety.
Currently the film is not available for viewing online, but is viewing at schools and community centers around the country. The website states that this is became they believe "it is important to follow up this film with an in-person discussion." Confirmed screenings can be found by clicking here.
According to Phelps,
The conversation surrounding mental health really hits home for me. Many people don't understand how debilitating mental illness truly can be, and even more than that, how common it is, yet people are afraid to have the serious discussions about it. I welcomed the opportunity to be a part of 'Angst' to further the dialogue around mental health and to help people understand the impact anxiety has on our mental state and encourage people, especially kids, to ask for help. 
This is not the first time Phelps has lent his voice to the conversation on mental health. Earlier this year Phelps joined the Medibio Board of Directors in Australia, and also served as an Honorary Chairperson for the National Children's Mental Health Awareness Day event with fellow Olympian Allison Schmitt.
Watch the movie trailer here:
To learn more about 'Angst,' visit their website here.