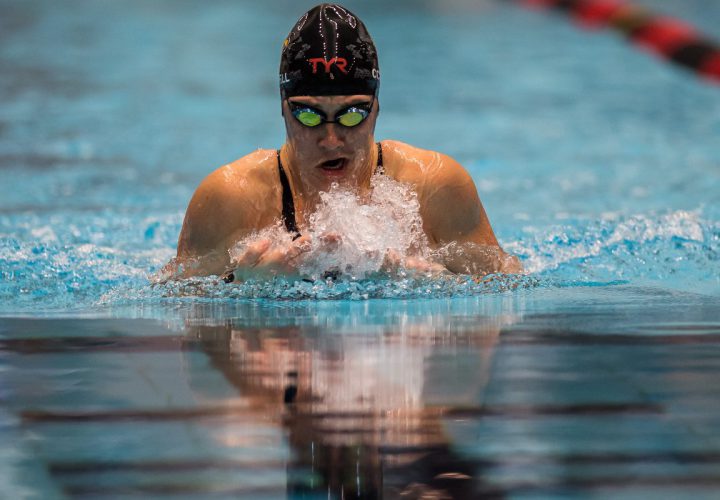 Photo Courtesy: Peter H. Bick
Following the conclusion of the women's ACC championships Thursday night, Swimming World caught up with Louisville's Andrea Cottrell, the conference champion in the 200 breast, and Virginia Tech's Jessica Hespeler, the runner-up in the 1650 free.
Cottrell spoke about what went right about her race in the 200 breast, when she swam a lifetime-best time of 2:06.90, and she also addressed her emotions at seeing Mallory Comerford continue to break through. She also talked about how it felt to compete in her final conference meet and what her own future in the sport might be once she exhausts her eligibility after NCAAs next month.
Hespeler discussed her race in the 1650, when she won the final heat but ended up taking second place overall, and how she felt her Hokies had performed in Atlanta. She also explained a bet the team had made with assistant coach Josh Huger that involved painting the coach's nails.