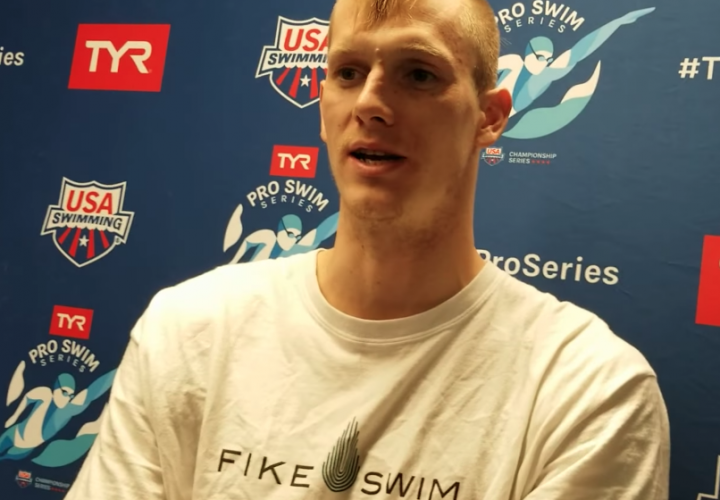 Editorial content for the 2018 TYR Pro Swim Series Indianapolis is sponsored by SwimOutlet.com. Visit SwimOutlet.com for more information on our sponsor. For full Swimming World coverage, check out our event coverage page.
Zane Grothe talked on Friday night at the TYR Pro Swim Series in Indianapolis about some of the practices he has done with the other IU swimmers like Blake Pieroni and Marwan El Kamash.
Grothe also talked about how he is still improving his best time in the 1500 and how he has embraced his new role as one of the main guys in the distance freestyle races in the United States.