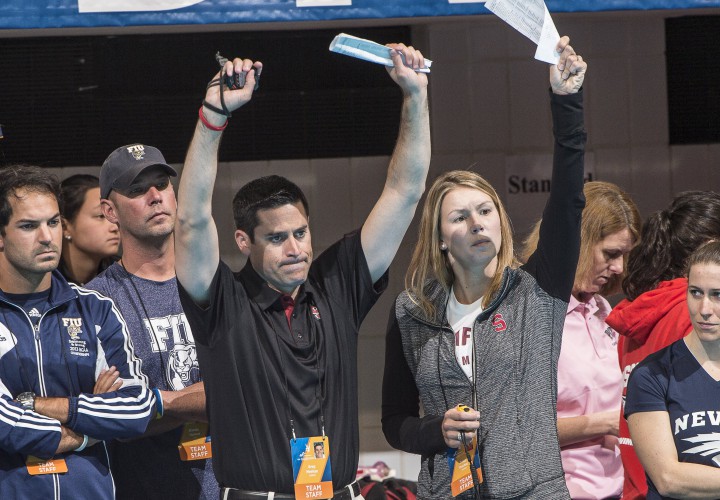 NCAA Championship editorial coverage is proudly sponsored by Competitor Swim. Visit CompetitorSwim.com for more information on our sponsor. For all the latest coverage, check out our event coverage page.
MINNEAPOLIS, Minnesota, March 21. THE Stanford women had a remarkable night with a relay sweep during night one of the NCAA Division I Women's Championships, and head coach Greg Meehan talked to Swimming World about the night.
Meehan also talks about the leadership and performance provided by Maya DiRado, who wound up winning the 200-yard IM last night in a barnburner of an event.