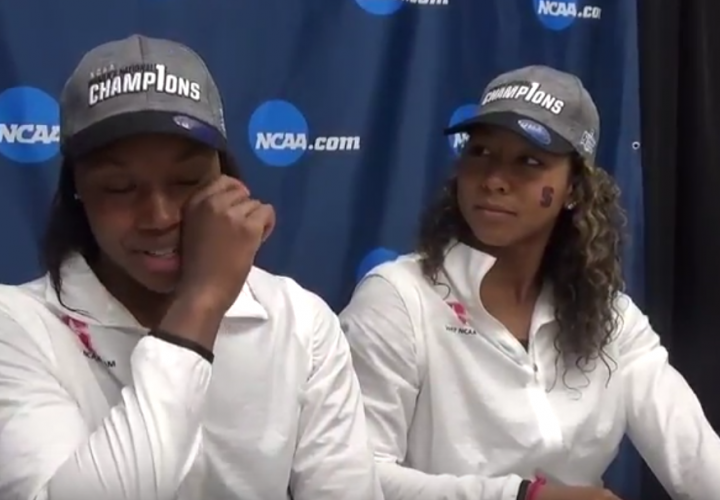 NCAA DI editorial coverage is proudly sponsored by Adidas. Visit adidasswimming.com for more information on our sponsor. For all the latest coverage, check out our event coverage page.
CLICK FOR FULL RESULTS
Simone Manuel became the first woman to break 46 seconds in the 100 freestyle Saturday night at the 2017 NCAA DI Women's Swimming and Diving Championships. Her teammate Lia Neal joined her in the final of the 100 and placed fourth. The two swimmers together raced in the 400 free relay, with Manuel leading off in a 46.02 and Neal anchoring in a 46.37. The relay broke the American, NCAA and US Open Records with a 3:07.61.
Manuel and Neal talked about winning their emotions from winning their first championship at Stanford, as well as what it meant for Neal to finish her last collegiate swim as the anchor to the winning relay.