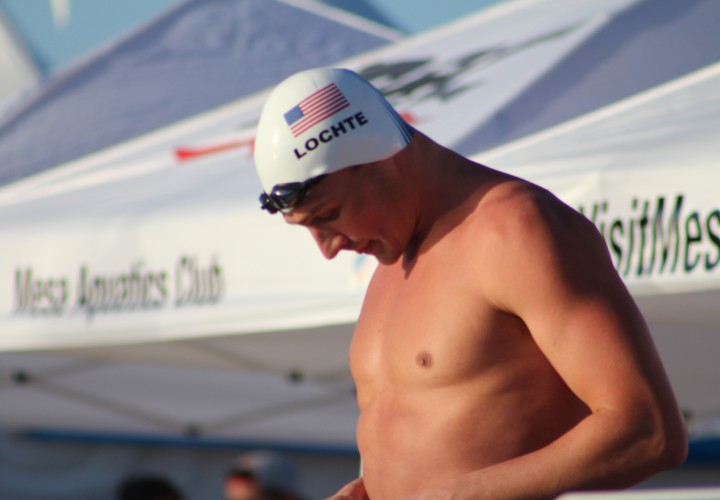 Arena Grand Prix – Mesa editorial coverage is proudly sponsored by Arena USA. Visit ArenaUSA.com for more information on our sponsor. For all the latest coverage, check out our event coverage page.
MESA, Arizona, April 25. DESPITE winning the 200 freestyle at the Arena Grand Prix in Mesa, Ariz., Ryan Lochte was not happy seeing "1:49" on the scoreboard next to his name, and voiced that disappointment in this video interview.
Lochte also talked about changing up all four of his strokes, including his new straight-arm freestyle, and noted that he didn't feel that he had put in the kind of training to handle the 200 free-200 back double in finals tonight.