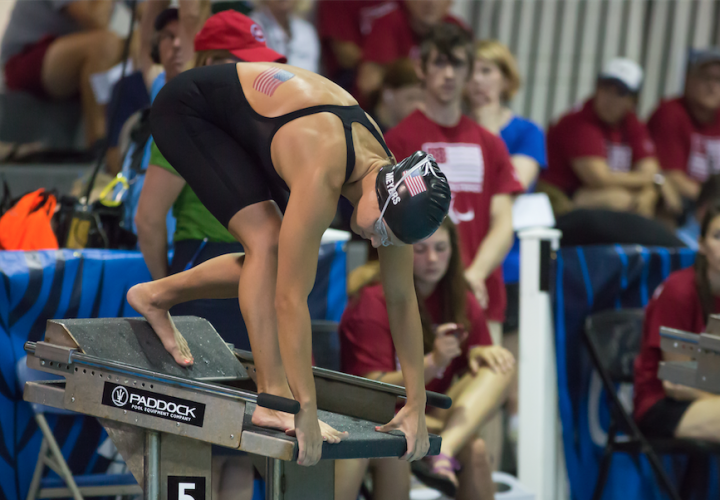 Photo Courtesy: Kevin McCarthy
Rebecca Meyers won four events at the 2016 Paralympic Trials in Charlotte this weekend. At the 2012 Paralympic Games, she won bronze in the 100 freestyle and silver in the 200 IM.
In this weekend's S13 400 freestyle, which she called her best event of the meet, she touched in 4:27.87, 30 seconds better than the next best competitor. In the S13 100 butterfly she finished first in 1:07.02. Tonight Meyers topped the SM13 200 IM (2:29.50) and S13 100 freestyle (1:01.55).
At the end of Saturday night, the 21 year old spoke with Swimming World about how her races serve as an indication of where she is and set herself up for the rest of the summer.
Swimming for Franklin and Marshall College at the 2016 NCAA Division 3 National Championships, she became an All-American in the 1650. Meyers believes that endurance base she built in the college season has helped her into long course this summer and in sessions like tonight when she swims two back to back events.
Watch the interview here: