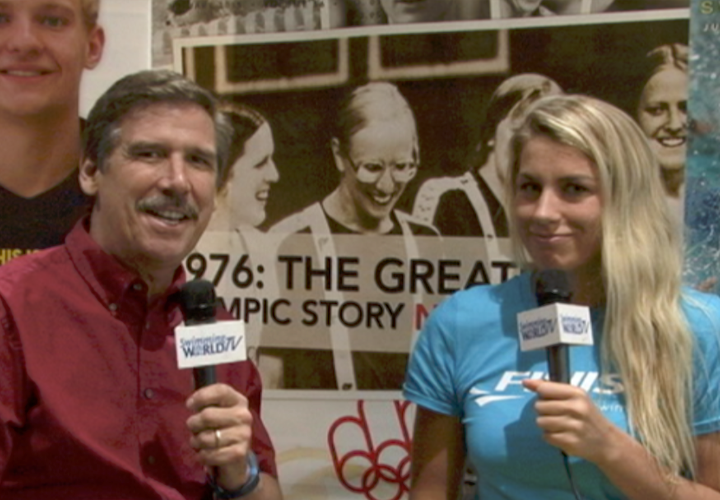 Photo Courtesy: Joe Johnson
In this episode of the Morning Swim Show, Estonian National Team member Merle Liivand sat down with Brent Rutemiller at the ASCA Convention to discuss her many different roles in the sport of swimming.
Liivland discussed her own swimming career, in which she is an accomplished breaststroker and, interestingly enough, an open water swimmer. But she was in town to talk about how she uses the Finis Mermaid and Atlantis Fins to get people excited about swimming and ultimately teach better underwaters off starts and turns. Watch the video below to hear Liivland talk about the sport and her ambitions.
Watch This Video

Special thanks to FINIS for sponsoring the Morning Swim Show's interview segments. Visit FINIS to learn more about their innovative products for aquatic athletes.