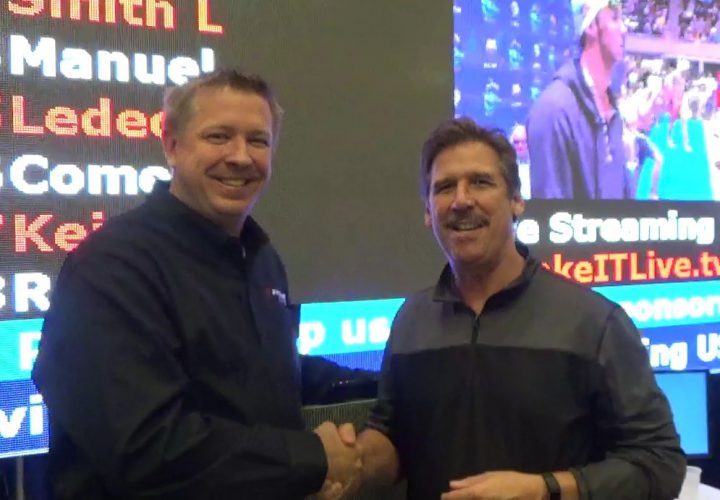 Matt Murphy and Brent Rutemiller Photo Courtesy: Swimming World TV
Matt Murphy, from Atlanta Swimming, is a distributor of Swiss Timing products and ViviLED Score/Video boards in the USA.  Swiss Timing is best know for their full-wall-length yellow touch pads, starting systems, strobe starting blocks and the inventor of the removable backstroke foot wedge.  In this video, Murphy talks about how his company has partnered with U.S.-based ViviLED to distribute score/video boards to aquatic facilities.
Murphy explained to Swimming World how the ViviLED video board technology uses pixels as small as 3.5 millimeters across to create extremely high-definition images and that the boards are compatible with any timing system.  The boards are extremely versatile having the ability to display traditional scoreboard data alongside video.
Watch Video Interview Below