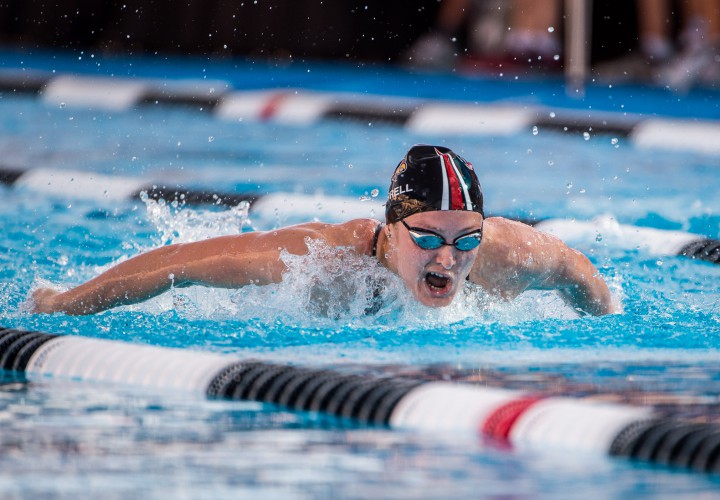 Photo Courtesy: Peter Bick
This past weekend, the University of Louisville traveled to North Carolina to take on the UNC Tar Heels in a two day dual meet. While in town, Louisville senior Kelsi Worrell took a few minutes to sit down with Swimming World's David Rieder to look back on her incredible performances in 2015.
After picking up wins in the 100 fly at the NCAA Championships, Pan American Games, and U.S. National Championships, Worrell discusses what she's taken from her whirlwind year into her senior season. She discusses how she will approach this season differently from last year and what goals she has going into both NCAAs this spring and Olympic Trials next summer.
Worrell and her Louisville teammates made headlines later in the weekend with a viral video of the team killing time during a delay at Raleigh-Durham International Airport. Worrell filmed her teammates pretending to swim, row, and cycle on the moving sidewalk in the terminal.