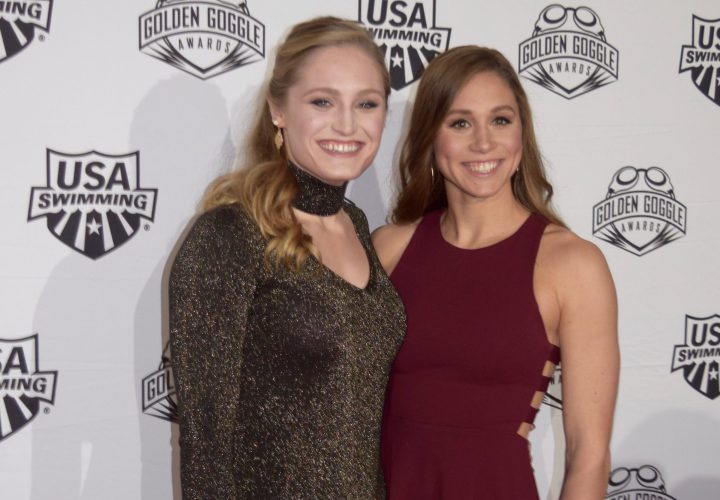 Photo Courtesy: Annie Grevers
Louisville teammates Kelsi Worrell and Mallory Comerford both are coming off impressive seasons in 2017, with Worrell winning her first individual medal at a World Championships and Comerford emerging as one of the country's top freestylers, and the two chatted together on the red carpet prior to Golden Goggles.
Worrell and Comerford both explained the essence of their Golden Goggles experience and what they had enjoyed about Los Angeles, and they also discussed some updates in their life: Worrell explained what married life was like, having recently tied the knot with Thomas Dahlia, while Comerford discussed what it's like to be a junior in college.
Watch more video interviews from the red carpet at Golden Goggles.