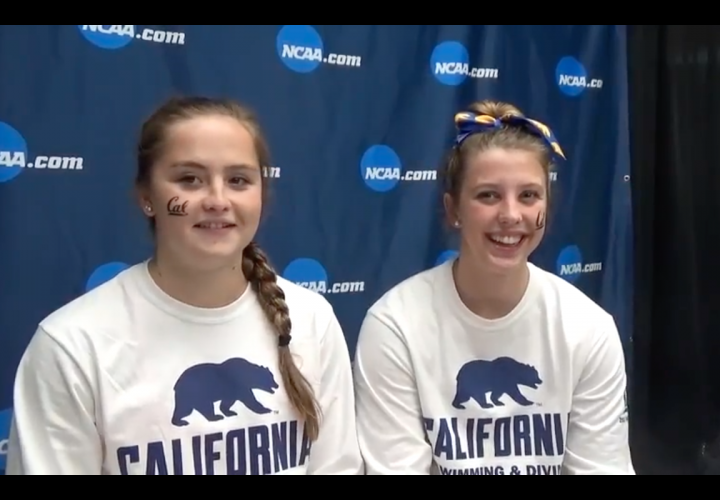 NCAA DI editorial coverage is proudly sponsored by Adidas. Visit adidasswimming.com for more information on our sponsor. For all the latest coverage, check out our event coverage page.

CLICK FOR FULL RESULTS
CSCAA Swimmer of the Meet Kathleen Baker won three events on the weekend in the 200 IM, 100 Back and 200 Back. The sophomore was also on the winning 200 medley relay team on Friday night. Her fellow Cal teammate Katie McLaughlin made her NCAA debut after sitting out last year with an injury. McLaughlin finished second in the 200 fly on Saturday night.
The duo talked about their weekend and how both of them stepped up this year after a relatively disappointing freshman season, pointing out how the Golden Bear team changed from last season to this one.