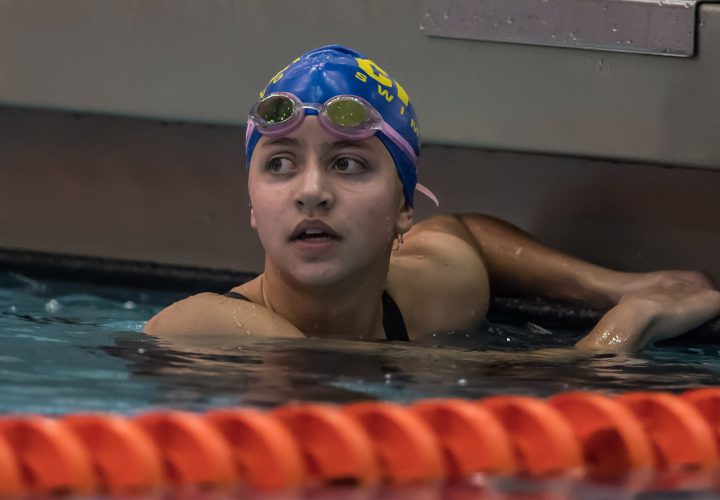 Photo Courtesy: Peter H. Bick
Kate Douglass won a three-way battle for the win in the women's 200 IM at Speedo Junior Nationals, touching out Olivia Carter (2:15.09 to 2:15.12), with Kristen Romano just behind (2:15.15).
After the race, Douglass discussed why her 200 IM has improved so much in recent months and why she was so surprised to win the event at Juniors. She also explained what she's excited about in going to the World Junior Championships and how she has adjusted in just a few months swimming with Chelsea Piers.
Watch more video interviews from Junior Nationals by clicking here.