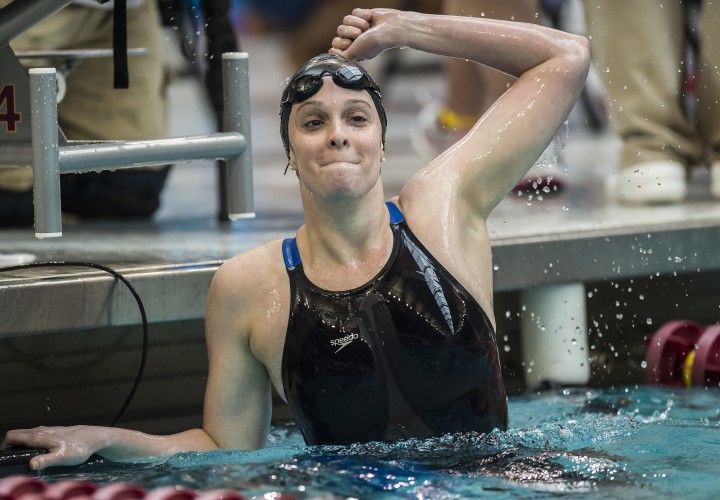 Arena Grand Prix – Charlotte editorial coverage is proudly sponsored by Arena USA. Visit ArenaUSA.com for more information on our sponsor. For all the latest coverage, check out our event coverage page. Also make sure to see our Facebook photo gallery.
CHARLOTTE, North Carolina, May 18. SWIMMAC's Cammile Adams has been battling an illness this week, and just focused on having fun and racing this week at the Arena Grand Prix in Charlotte.
Adams, who will be training at SwimMAC through the summer, just keeps wanting to have fun in the sport and keep trying to go best times. She is planning on swimming through 2016 as she locks in on her pet event the 200 fly.