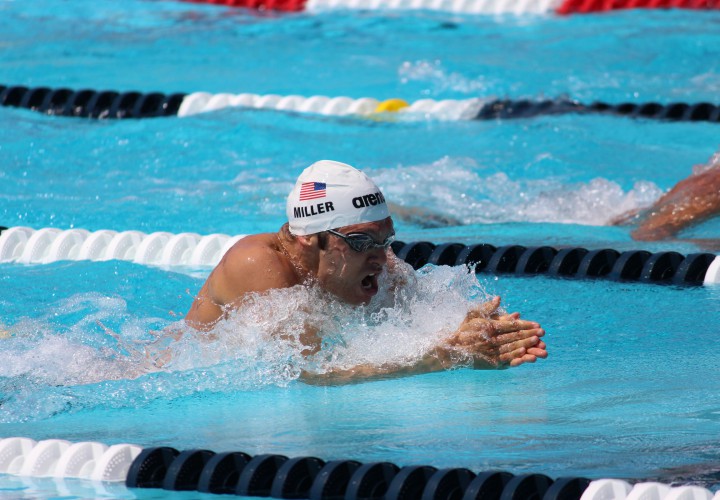 Photo by Griffin Scott
Editorial coverage for U.S. Senior Nationals proudly sponsored by Master Spas!
IRVINE, California, August 9. CODY Miller stopped by the mixed zone about 10 minutes after winning the 100 breaststroke at the USA Swimming nationals, and he still had a look of surprise that he had scored his first national title.
Miller talked about his goggles filling up in the final 15 meters and how he was able to still keep good stroke technique despite the equipment malfunction.