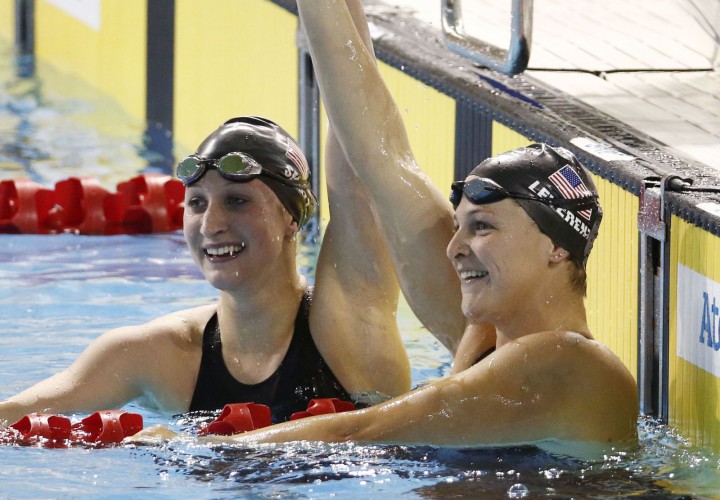 Photo Courtesy: Rob Schumacher/USA Today Sports Images
After sweeping the 200 IM and 400 IM gold medals at the Pan American Games last month, Caitlin Leverenz returned to domestic competition at U.S. Nationals. Leverenz competed in the final of the 200 IM on Thursday night, going out hard and hanging on for a tight victory over Madisyn Cox, 2:10.70 to 2:10.75.
Folowing the race, Leverenz explained why strategized the race how she did and shared her goals headed into that final. She also discussed how the double taper following Pan Ams had affected her training and her plans for the remainder of the season following Nationals.